Seattle Seahawks defeated by... New England WHO?
As if Sunday's Super Bowl loss wasn't bad enough, the UK's Daily Mail newspaper posted the following story about the game: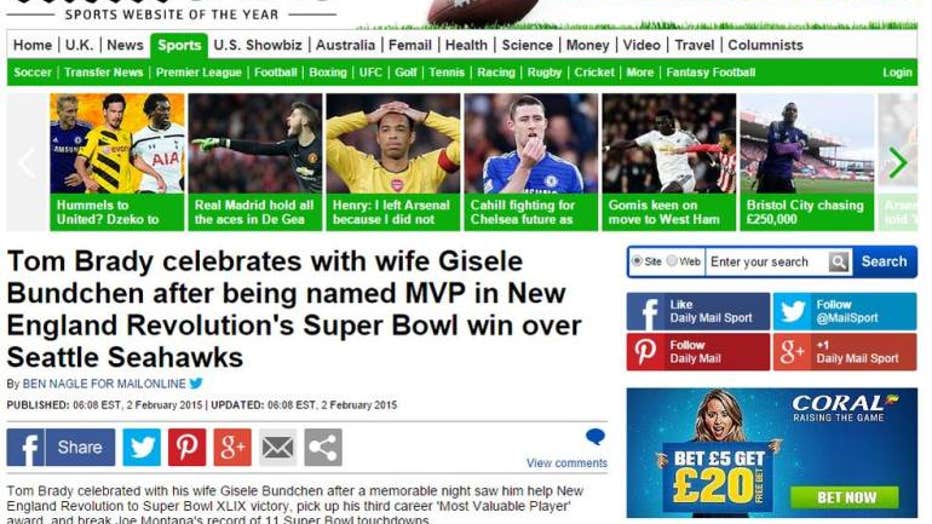 The New England Revolution do indeed play football, although it's in the MLS and typically referred to as "soccer".  The article was corrected a short time later.