Seattle Reign's Rapinoe kneels during anthem again, before U.S. match vs. Thailand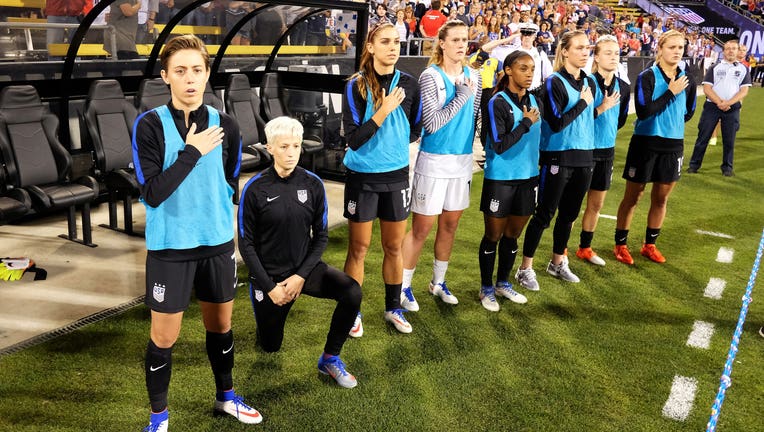 article


COLUMBUS, Ohio (AP) — Megan Rapinoe knelt during the national anthem before a U.S. women's national team match against Thailand on Thursday night.


Rapinoe first knelt during the anthem on Sept. 4 before a game with her National Women's Soccer League team, the Seattle Reign. She said she wanted to express solidarity with San Francisco 49ers quarterback Colin Kaepernick, who is not standing during the anthem to bring attention to racial inequality.

Rapinoe did not start the game against Thailand at Mapfre stadium.

At a game Sunday night in Seattle, the anniversary of the Sept. 11 terrorist attacks, she stood and linked arms with her Reign teammates.

Last week before a Reign match at Washington, the anthem was played before the teams took the field rather than "subject our fans and friends to the disrespect we feel such an act would represent."