Seattle recycling plant fire was accidental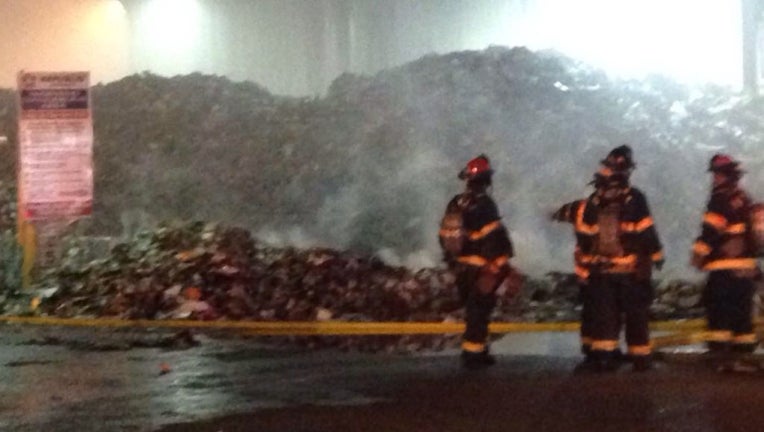 SEATTLE -- The Seattle Fire Department says the two-alarm fire at a recycling plant apparently started accidentally from smoldering material or spontaneous combustion.

At one time, 90 firefighters had responded to the fire that was reported just before 11 p.m. Tuesday at the Republic Services Recycling Complex. They worked into Wednesday morning, spraying water on smoldering piles as they were spread apart by heavy equipment.

The water froze into black ice, and a Seattle Transportation Department truck was dispatched to sand the area.

No injuries were reported. Damage to the building is estimated at $10,000.

It took nearly 8 hours to completely extinguish the fire. Firefighters took breaks in a Metro bus to warm up.