Seattle police searching for armed robber making violent threats to kill


SEATTLE -- Seattle police are searching for an armed robber making violent threats to kill.

Video obtained by Q13 News shows the suspect walk into a Baskin-Robbins store on Elliott Avenue on Oct. 29. His face was covered by a piece of paper.

The victim said he showed her a gun sticking out of his pocket and demanded money.

On Oct. 27, police said the same suspect robbed a Subway Restaurant on 25th Avenue East. This time the suspect used a brown scarf to cover the lower part of his face.

"He tells them 'hurry up, give me the money or I'm gonna blow your head off,'" said Ret. Det. Myrle Carner. "In one case all we could do was talk to a victim who was sobbing during the whole interview. It really hacks you off. "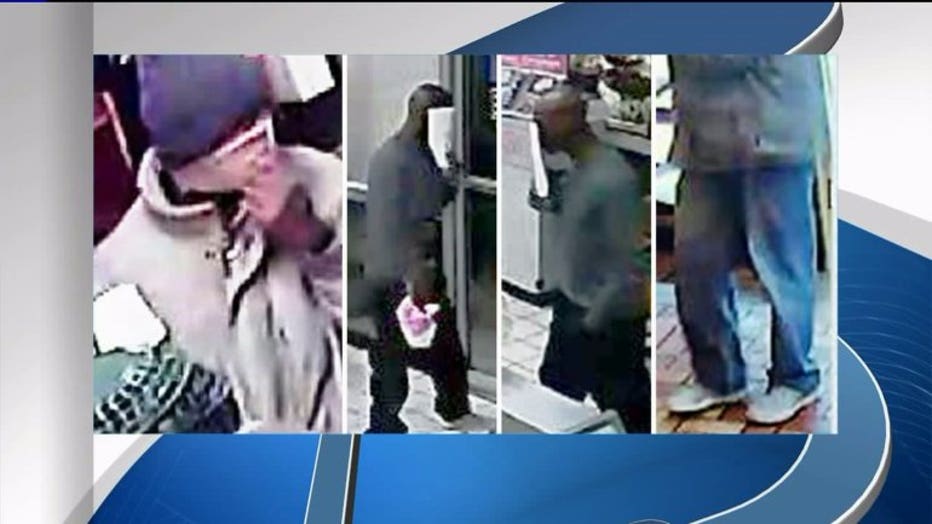 Detectives describe the suspect as black with a shaved head, a muscular build, 5' 10" tall, and 35 to 45 years old. He wore the same shoes in both robberies.

If you know his name, Crime Stoppers will pay you a cash reward of up to $1,000. Call the hotline at 1-800-222-TIPS or use the P3 Tips app.