Seattle police release dramatic video of events leading up to fatal shooting of suspect
WARNING: This video contains graphic content



SEATTLE -- Police on Tuesday night released bodycam and dashcam video of the confrontation early Monday morning in which officers shot and killed a car prowl suspect who police say had fired at officers earlier, stole a car and refused orders to stop reaching for something inside the car.

They said they later found a handgun in the car.

"The following video shows Seattle Police officer body-worn footage of the initial contact with the suspect, the suspect firing at the officer and the officer returning fire; dashcam of the suspect colliding with a Seattle Police car; and the final encounter where an officer fired upon the suspect," the Seattle Police Department said.

Seattle police say someone called 911 early Monday morning  to report a car prowl near Bryant Elementary School. Police detective Mark Jamieson says an officer chased the suspect - who turned and started shooting.  One officer fired back, but the suspect got away.

Investigators later got a call about a home break-in, several blocks away on 28th Avenue NE.  The suspect robbed the residents of their car at gunpoint. When officers caught up with the suspect again, he collided with a Seattle patrol car and crashed.

When he refused orders to raise his hands and began reaching for something in the car, an officer opened fire, striking and killing him.

"As officers were going up to effect the arrest, that's when the shots were fired," Jamieson told reporters.

Police said they found the suspect's handgun on the floor of the stolen car: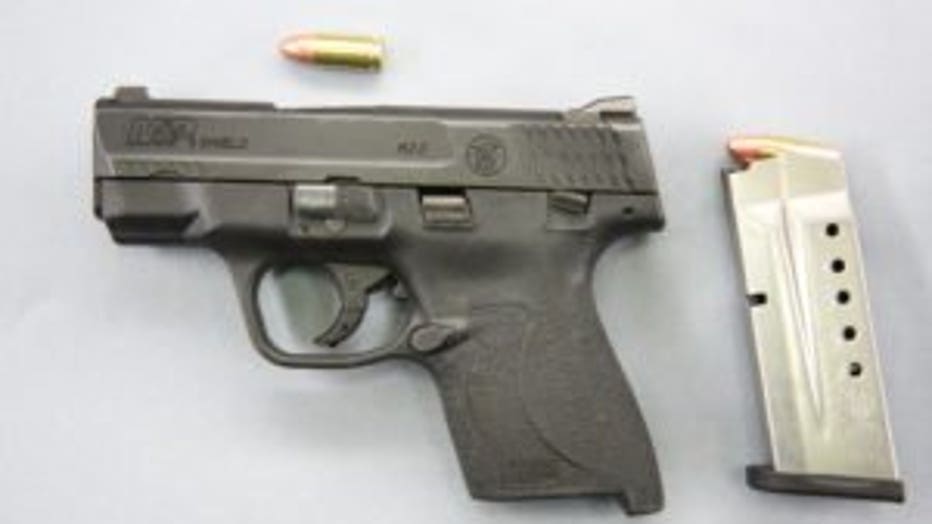 Police have not released the suspect's name.