Seattle police officer seriously wounded in last week's shootout is discharged from hospital
SEATTLE -- A police officer who was shot and seriously wounded by a suspect after a downtown robbery last week was discharged from Harborview Medical Center on Wednesday, the Seattle Police Department said.




The Seattle Times, citing sources, identified him as Hudson Kang, 30, a three-year veteran of the force.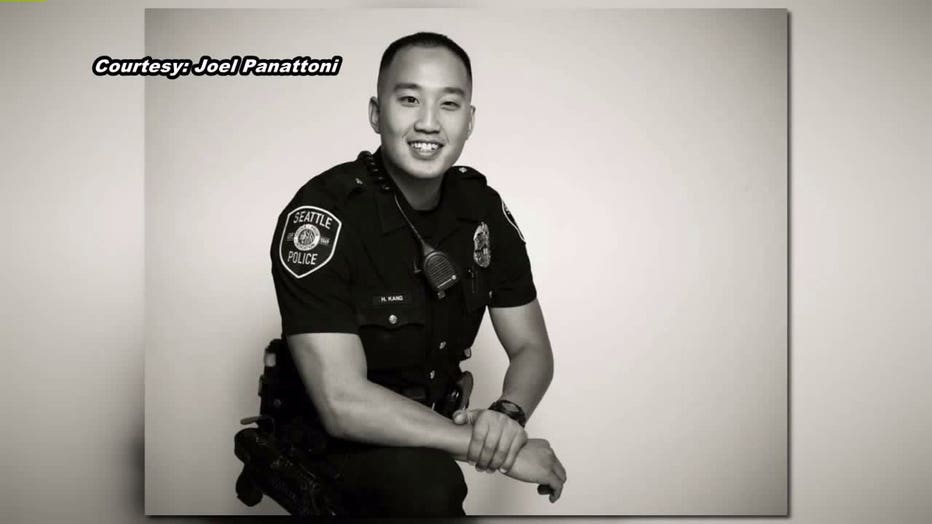 Kang was the most seriously wounded of three officers during the shootout with the 19-year-old suspect, who was killed. Two other wounded Seattle police officers were treated at Harborview and released that night.

The incident began shortly after 1 p.m. Thursday when Seattle police officers responded to a robbery at a convenience store in the 600 block of 1st Avenue.  Two suspects—a 17-year-old female and a 19-year-old male armed with a handgun—robbed the store and fled north on 1st Avenue, police said.

The 17-year-old hit a police officer in the head with a bottle and grabbed him in a chokehold so her brother could escape. The brother, Damarius Butts, fled and ran into a building, exchanging gunfire with police. He was later found dead in the building with multiple gunshot wounds.

The sister, Adrianna Butts, has been charged as an adult with assault and robbery.

Kang was hit in the chin and ribcage area with gunfire.