Seattle police chief to pot users: "Don't embarrass officers"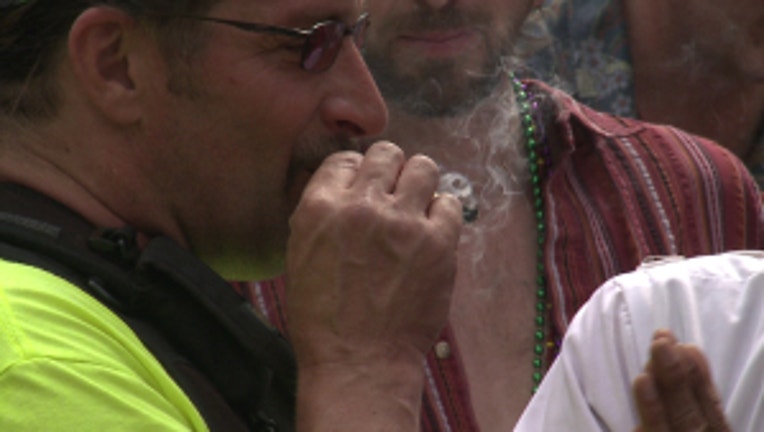 article
SEATTLE – It's a sign of changing times in Washington state as Seattle's acting police chief joined Saturday's Cannabis Freedom March.

The annual march and rally started at Volunteer Park and ended at Westlake Park.

Some marchers carried signs and pot plants, others puffed away on joints in plain view of Seattle Police.

Smoking pot in public is still against the law, but after Initiative 502 passed, the Seattle Police Department told its officers to only issue verbal warnings.

On Saturday, acting Seattle Police Chief Jim Pugel asked users to show respect when it comes to public use.

"What I ask specifically, if they want to see it work, don't embarrass police officers. Do not use in front of police officers," he said.

Marchers said the fight to legalize pot isn't over yet.  They're lobbying the federal government to recognize the medical value of it, and remove it from its list of illegal drugs.