Seattle police: Can you identify suspected flasher, would-be thief?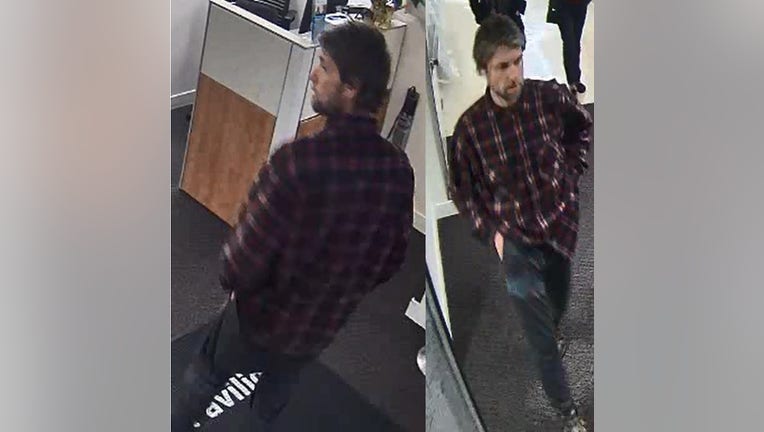 SEATTLE -- Police asked for the public's help Wednesday in identifying a man who exposed himself to a woman on First Hill and then tried to steal her phone when she called 911.

Police said the 64-year-old victim was walking her dogs in the 1100 block of Boren Avenue at about 1 p.m. on Jan. 27 when she noticed a man standing in an alcove down the block. She said the man had his pants down and was performing a lewd act. She said he made direct eye contact with her and continued performing the act as she passed.

When she called 911, the man ran up to her and tried to snatch the phone from her hand, police said. But her cellphone was on a shoulder strap connected to her torso, so as the man ran away, he ended up dragging the woman about 20 feet before letting go and taking off, police said.

The woman was shaken but uninjured, police said.

Detectives learned the suspect fled into a First Hill hospital, where he was briefly caught on security cameras.

He is described as a white man in his 20s or 30s, close to 6 feet tall, medium build, with light-colored hair and wearing a plaid shirt.

Police ask that if you have any information, please calls SPD's Special Assault Unit at (206) 684-5575.