Seattle police asking for public's help in identifying suspects in string of ATM heists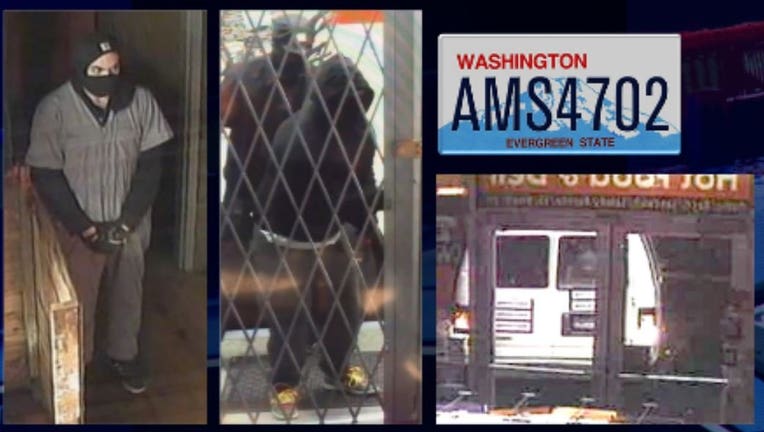 article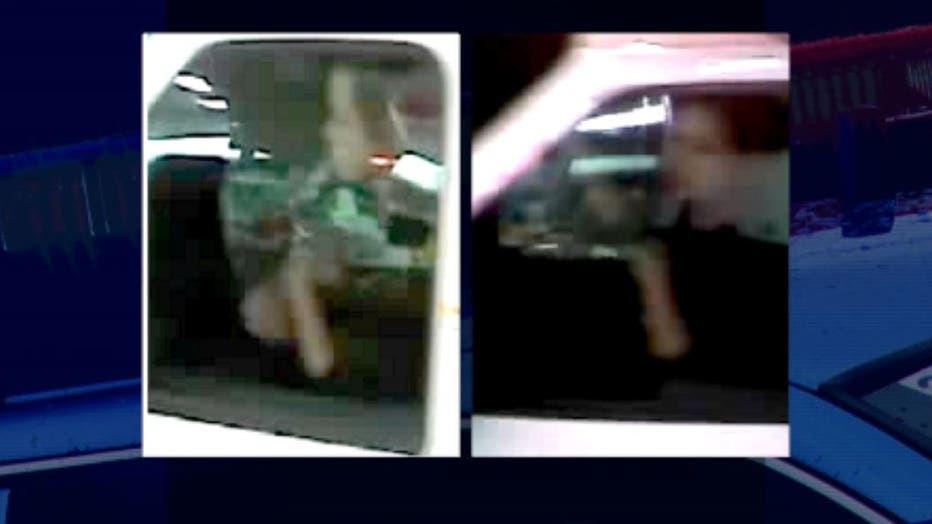 SEATTLE -- Seattle police said Wednesday that detectives are working to track down a team of thieves that have targeted gas stations, convenience stores, Interbay golf course and a local burger chain in at least nine break-ins  over the last two months.

The latest theft was at a market on Eastlake Avenue East on November 26th. Surveillance video showed the heist. "A van pulls up. Two people get out. They run up to the door and they actually take a drill, drill through the lock so that they can enter the store. Next thing you'll see is there putting a chain around an ATM and then they're pulling it out the door and then you'll see them muscle the ATM into the stolen van and leave the area. We'd really like to catch these guys," said Ret. Det. Myrle Carner with Crime Stoppers of Puget Sound.




The thieves were driving a stolen white 1995 Ford van with WA License AMS4702. The two main suspects always try to cover their faces with bandanas and hoods. Police believe the third suspect -- the driver of the van -- is a woman. Suspect #1 is white, maybe 6'00" with a medium build, wearing blue jeans, grayish green hoody and gloves. Suspect #2 is white, maybe 5'09" with an athletic build, shorter brown hair, bandana over face, dark blue sweatshirt and dark colored pants. "A lot of the ATM's that were taken were actually found at areas that were kind of desolate. They obviously had been broken into and the contents removed," said Ret. Det. Carner.

"In several of the break-ins, the suspects have pulled up outside the business in a stolen truck or van ... smashed their way inside, ripped out ATMs, stolen cash from the machines, and then dumped the ATMs nearby," Seattle Police said on its crime blotter.



While security cameras have captured the masked suspects during several break-ins, police said, they are still looking for leads and are hoping someone can help identify the thieves.

Crime Stoppers is offering a cash reward of up to $1,000 per suspect if you can identify them. Submit the information anonymously via the P3 Tips App on your smart phone or call the hot line at 1-800-222-TIPS.