Seattle neighbors chase down accused hit-and-run driver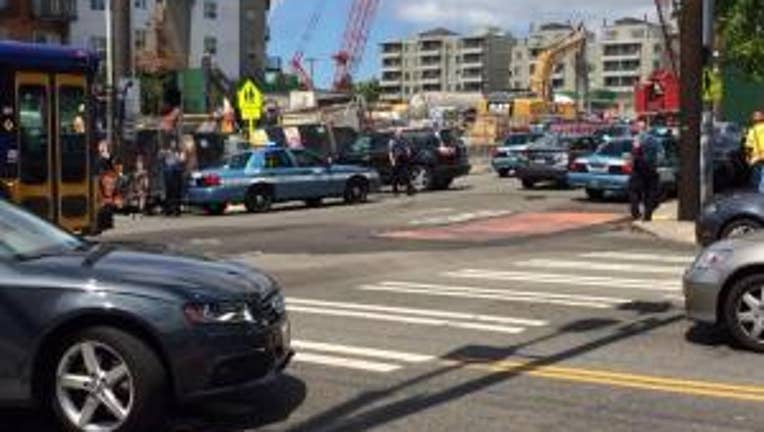 SEATTLE -- Seattle police are investigating a hit and run crash that happened in the Roosevelt neighbor just after noon Tuesday.

Witnesses say a driver was speeding through the intersection of Northeast 65th Street and 12th Avenue Northeast when he struck an SUV.

Witnesses say the man then got out, grabbed his backpack and ran away.

"A guy in a red shirt ran down the street and then the guy that got hit jumped out and started running down the street after him. He was yelling, 'Stop that guy, stop that guy,'" witness Matt Bonney said.

Fortunately, witnesses say, two men, bystanders, saw what was happening.

They tackled the guy and held him down on the sidewalk until police arrived.

Roosevelt is a close-knit neighborhood where people watch out for one another.



Matt Bonney is opening a new business at the intersection where the crash happened.

He chose the location, in part, because people don't just stand by, they get involved.

"I was surprised by the sheer number of people that came out. It was one thing to see the guys tackle that guy but I mean everyone came out from everywhere to see what was going on," Bonney said.

The victim suffered minor injuries.

He's banged up but will be OK.

The driver who tried to run away was arrested and could face multiple charges.