Seattle mayor names new interim police chief


SEATTLE -- Seattle Mayor Ed Murray named former Seattle Police Department official Harry Bailey as the city's new interim police chief.

Bailey is coming out of retirement to assume the position.  He will replace Jim Pugel, who has served as interim chief since April and will return to the rank of assistant chief.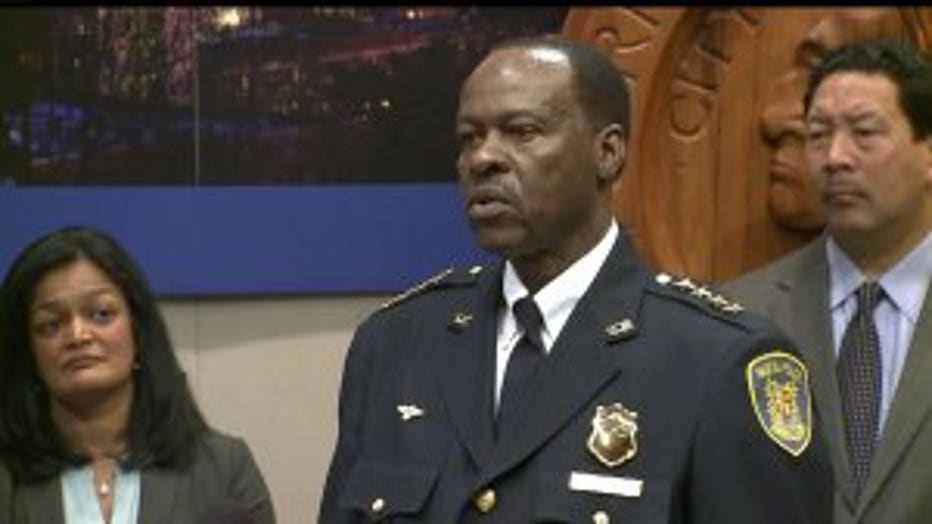 "I've chosen somebody who will be a strong arm to guide this police force through a very, very difficult transition period," Murray said.

The mayor said that this big change is necessary because Pugel is a candidate for the permanent position, a situation Murray described as "politically complicated," especially since the SPD is under a federal mandate to reform.  "To have an interim that's also applying for that position, making incredibly controversial decisions, I believe would damage the process of the consent decree," Murray said.  "This is a cleaner process."

The yayor guarantees that Bailey won't be just a placeholder.  The 35-year veteran of the department, who left in 2007, will be expected to meet aggressive reform benchmarks laid out by the Department of Justice.  "I've chosen somebody who is not going to apply to be chief of police here or anywhere else, who has the respect of this community, to make those difficult decisions," Murray said.

The city's newest police chief was greeted by a number of current officers, all happy to see a friendly face returning to the force.

"It's all about moving reform forward, and that's what I'm intending to do," Bailey said.  "We need to make a very strong statement that we're serious about this and that we are going to go forward with it."

Seattle's police union was it was pleased with the choice.

"I think this is an excellent decision by the mayor," said Rich O'Neill, president of the Seattle Police Officers Guild. "Harry is very popular."

Today Murray also unveiled a Community Advisory Group that will conduct public meetings and solicit imput from groups and neighborhoods and about they want in a new police chief.  Murray says he wants a permanent leader in place by April.