Seattle mayor encourages businesses to ban guns


SEATTLE -- Seattle Mayor Mike McGinn and the anti-gun violence organization Washington CeaseFire announced a plan Monday to encourage businesses to become gun-free zones.  Leaders say it's an important step to help curb violence.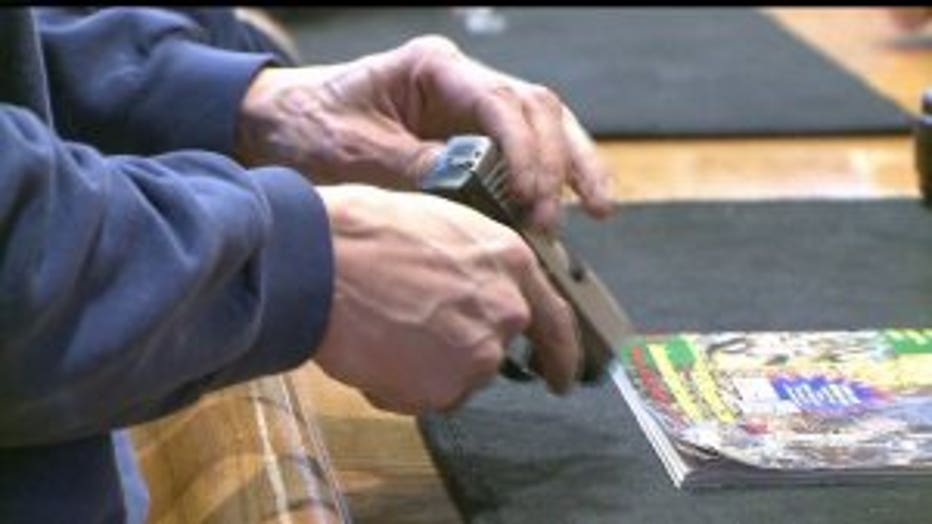 "This is one of the things we can do," said McGinn, clearly frustrated that state legislators failed to pass universal background checks or any other gun-control legislation in Olympia this past session.  "These businesses are saying, we don't want guns in our establishments."

McGinn argued it's an important step, given that state law prevents Seattle from banning guns on city-owned property, such as parks and community centers.

"If people leave their guns at home, don't bring them into these business establishments, we hope we can make the city safer," said McGinn.

Leaders of Washington CeaseFire, which developed the idea, admit that this won't stop determined killers, such as last year's Café Racer shooter.  But they argue it might stop disputes from escalating into deadly events, at least in the new places where guns now won't be allowed.

"When you take the gun out of the equation, whether it's the home or any place else and arguments might end up as fisticuffs," said CeaseFire board chairman Ralph Fascitelli. "But they're not going to end up in violence."

Gun-rights groups took aim at the new proposal Monday.

"Gun-free zones are a piece of the problem," said Alan Gottlieb, of the Bellevue-based Second Amendment Foundation.  He noted that the elementary school in Newtown, Conn.,  was a gun-free zone, as was the movie theater in Aurora, Colo.

"Where do you have most of these mass crimes?" Gottlieb asked. "In gun free zones, because they are victim disarmament zones, and criminals can go there knowing they're not going to be shot back at."

Proponents of the gun-free businesses plan rejects the notion that armed, law-abiding citizens can effectively stop violent incidents.

"People don't realize how difficult it is to get a gun if somebody's going to jump on you, how difficult it is to shoot it accurately," said Fascitelli.  "They don't understand how nervous you get, you know, when somebody takes you by surprise."

Opponents vow to fight the mayor and others, including working to stop a restrictive gun-control initiative that is expected to make the ballot next year.

"It is a culture war," said Gottlieb.  "They have attacked our culture and we're fighting back."

Thirty businesses have already signed on to the gun-free zone program, including Café Racer, Molly Moon's Ice Cream, Elliott Bay Books, and Sweatshop Yoga.