Seattle mayor concedes defeat: 'We still need to move forward'


SEATTLE — One-term Seattle Mayor Mike McGinn conceded defeat to State Sen. Ed  Murray Thursday morning, calling his opponent two days after Election Day.

"I congratulated him on his victory," McGinn said. "Let him know he's in for an extraordinary four years."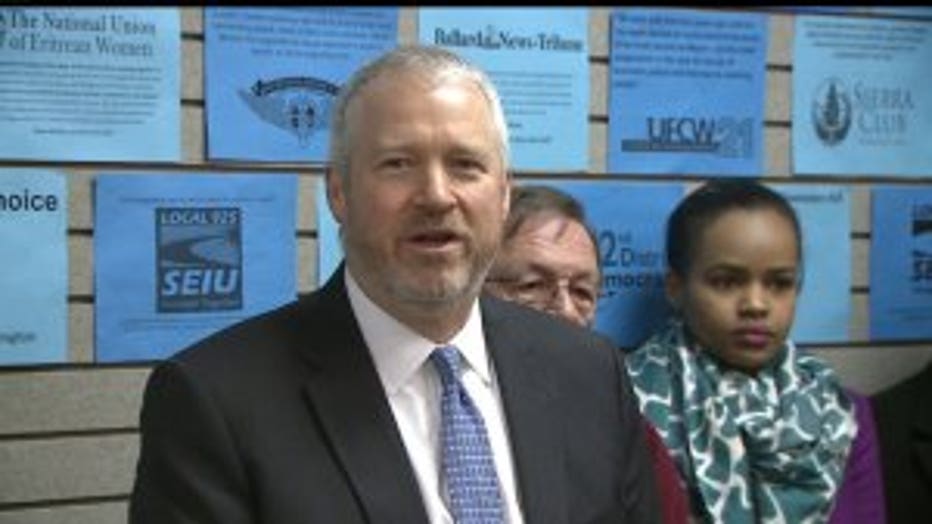 McGinn also took time to reflect with media members on his campaign and a four-year term in office that "changed the city's agenda."

He said he has high hope for Murray's time in office,  commenting that he and Murray were not far off ideologically on many issues.

McGinn said it will be hard to step away from the best job he's ever had. He was the bicycling mayor on two wheels, seen by some as pro-bike, anti-car, and he admits he may have rubbed some people the wrong way during his years in office, such as when he fought against the City Council, and then-Gov. Chris Gregoire over the deep-bore tunnel project. McGinn was concerned the city would end up with the bill if there were cost overruns.

"I brought it to the public and the other side marshaled their forces," said McGinn. "They pretty much steamrolled me on that one and I've been probably digging out of that hole ever since, but I still think it was the right thing to do."

Still, he reminded citizens of liberal Seattle that even a progressive mayor  needed to be checked often and held accountable.

"We still need to move forward," he said.

McGinn would not answer definitively whether he would run for office in the future. He said he "fell into politics" the first time, and that if the "stars aligned," he could see himself running for a different position.

Right now though, he said, he had plenty to focus on in the remainder of his term. He hopes to wrap up a fourth-quarter budget, work on policy issues and ease Murray into office with a smooth transitional period.

McGinn often smiled while reflecting on his time in office, saying he indeed  loved the job he was soon to lose.

"I love it," he said. "Every last piece of it. I would love to continue doing  it."

As McGinn conceded the race, Mayor-elect Ed Murray was putting together the leaders of his transition team, including Martha Choe, a former City Council member and current head of the Bill and Melinda Gates Foundation.

Murray said his top priority remains hiring a new police chief.

Murray will take office Jan. 1.