Seattle man stopped in rental car carrying 52 pounds of pot, Oregon police say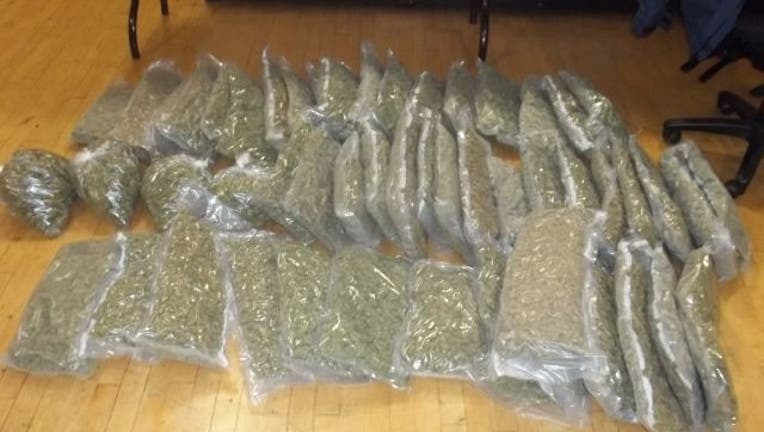 TUALATIN, Ore. -- A 38-year-old Seattle man could face criminal charges in Oregon after he was allegedly stopped in a rental car hauling 52 pounds of pot.

Oregon State Police pulled over the suspect early Tuesday morning on Interstate 5 near Tualatin, Ore for a traffic violation.  The suspect drove a rented 2014 Toyota Camry four-door with California plates, police said.

Police allegedly noticed a smell and asked the man to pop the trunk. According to Oregon State Police, they found 52 pounds of weed stashed inside the trunk, with an estimated street value of $130,000.

Police arrested the Seattle man and he was taken to Clackamas County Jail. He is expected to be charged with unlawful possession and distribution of a controlled substance.

A 25-year-old passenger, also from Washington, was not arrested.

Oregon State Police continue to investigate.