Seattle man pleads not guilty to killing driver in road-rage shooting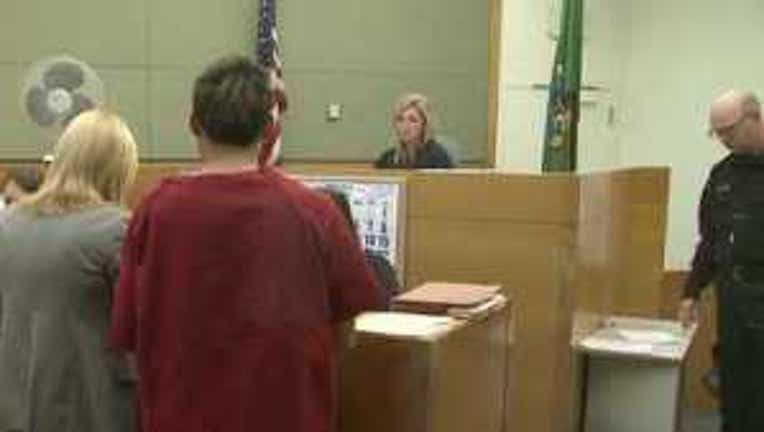 SEATTLE -- Thomas Dinh Bowman, 29, pleaded not guilty Monday to the road rage shooting in which Seattle wine steward Yancy Noll was killed on Aug. 31.

Bowman, who is charged with first-degree murder, is being held without bail in the King County Jail.

Noll, a wine steward at the Capitol Hill QFC, was reportedly driving home from work when he stopped at NE 75th Street and 15th Avenue NE.

Prosecutors contend Bowman was driving southbound — Noll was facing northbound — in a silver BMW Z4 when he pulled alongside Noll's car and opened fire. Court documents said multiple shots were fired and Noll was struck in the head three times. Witnesses to the shooting attempted to provide aid to Noll.

Police said Bowman allegedly then sped away from the scene, running the red light at the intersection.

When officers arrived, they found Noll sitting in the driver's seat of his maroon Subaru that was stopped in the street. He was rushed to Harborview Medical Center with life-threatening injuries, but he later died.

According to court documents, an anonymous female called the Seattle Police Department's Homicide Tip Line on Sept. 12 and said a sketch released by police resembled Bowman and that he drove a silver BMW. Police determined Bowman had a registered .40-caliber Glock pistol with a concealed carry permit, and lived less than 1 mile from where the incident took place.

Friends described Noll as someone who loved good food and wine, mountain climbing and kayaking. Last spring he summited Mount Rainier.

"He was funny, he was smart," Brad Kenny, Noll's best friend, said. "I had just seen him the night before and I thought, 'I should go say hi.' I would see him two or three times a week, I would go shopping at the store and would always make it a point to go speak with him."