Seattle mammoth tusk on display at Burke Museum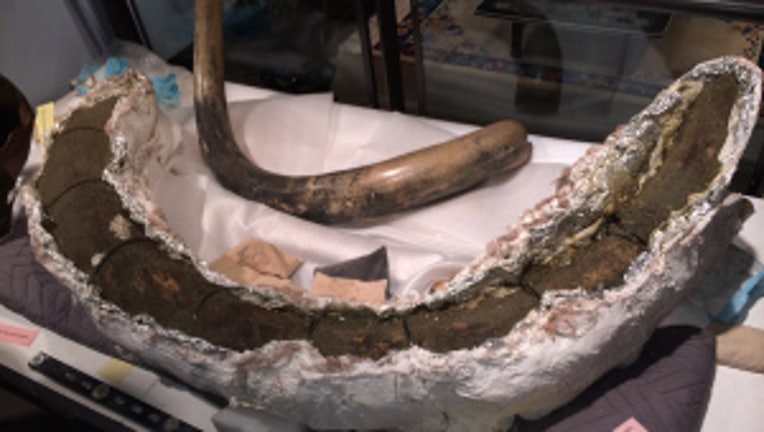 SEATTLE - A rare and unusual piece of history is on display today at the Burke Museum on the University of Washington campus.  The public gets to see, for the first time, the mammoth tusk that was unearthed by workers at a construction site near South Lake Union in February.  Based on its age and location, Burke paleontologists believe the tusk belonged to a Columbian Mammoth - the Washington State fossil.

The public can see the tusk in its plaster casting at Dino Day, Saturday March 8, from 10 am to 4pm (and for the following weekends in March.  Only one side of the tusk will be visible at Dino Day, the Burke Museum said in a press release.  The tusk may be covered throughout the day with moist cloths to prevent the tusk from drying too quickly.  Visitors can talk to Burke paleontologists as they monitor the fossil throughout the event.

And the public is invisted to enter the Mammoth Naming Contest:  Submit your entry online at seattlemammoth.org, or in person at the Burke Museum.