Seattle has case of Wilson fever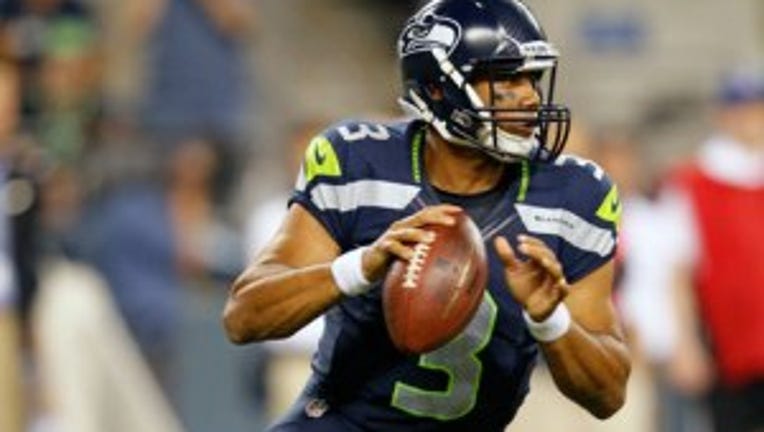 article


SEATTLE -- In the midst of flu season, Seattle has a wonderful case of Seahawks fever.

And no player is a hotter item than rookie quarterback sensation Russell Wilson.

"He's just playing football," Seahawks coach recently said of the quarterback.

Wilson has captivated a large audience of fans since arriving in Seattle to start his rookie season. He seems to make all the right plays, is careful in his choices, and above all, leads the Hawks to victory.

"I think he's amazing for a rookie, amazing in general" one national pundit recently said.

Wilson's early years were spent in Richmond, Virginia, when he began playing football at the age of four. He became a star quarterback in high school, but made a run at professional baseball first, spending 2010 in the Minor Leagues.  Yet he realized baseball wasn't for him, and went to college to play football. He first went to North Carolina State and later transferred to the University of Wisconsin.

There, he led the Badgers to a Rose Bowl victory.

Despite his college success, Wilson was drafted in the third round because pundits viewed him as undersized. Listed at 5'11", Wilson slipped unnoticed down the draft charts.

That is, until Pete Carroll and General Manager John Schneider snatched him up. Wilson quickly showed his skills to a coaching staff that had recently signed free-agent quarterback Matt Flynn for $8 million a year.

"If you give this kid a legitimate chance to win the job, he'll win it," Carroll said.

Asides from his presence on the field, Wilson has already built a strong presence in the community. He visits sick kids at the Seattle Children's Hospital with his wife every Tuesday.

And for further proof of Wilson's prominence in the area, his Twitter handle, @Danger_RussWilson already has garnered 163,000 followers.

How's that for a rookie year?