Seattle goes 'Beast Mode' for Seahawks; 700,000 pack downtown


[trib_ndn vid=25592141]



SEATTLE -- Chanting "Sea-Hawks, Sea-Hawks!," an estimated 700,000 people -- the largest public turnout in Seattle's history -- lined Seattle streets and packed CenturyLink Field in freezing temperatures Wednesday to cheer the Seahawks and thank the the players, coaches and owner for bringing the team and the region its first Super Bowl  victory.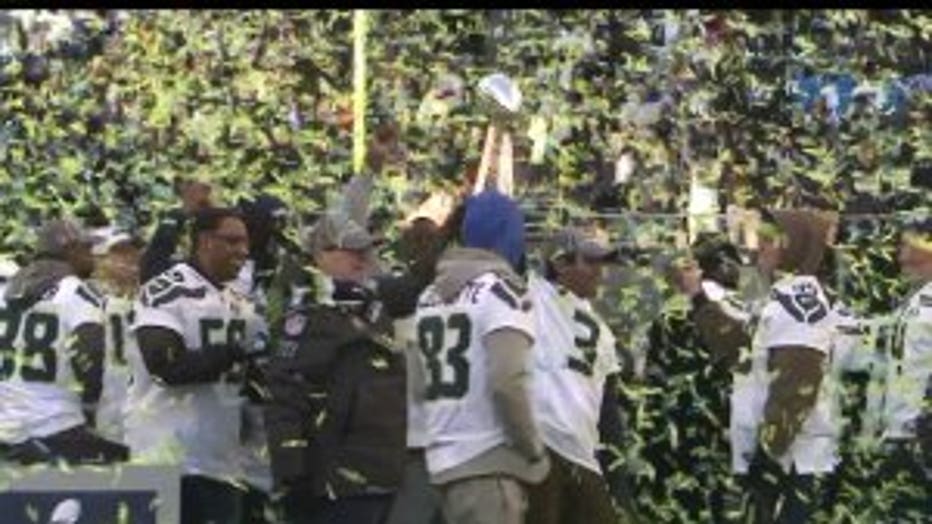 Amid a shower of confetti, Seahawks quarterback Russel Wilson holds aloft the Lombardi Trophy before a crowd of thousands at CenturyLink Field Wednesday.


Coach Pete Carroll and quarterback Russell Wilson told thousands of 12th Man fans at CenturyLink Field that it would not be the last.

"It's just not one year," Carroll said to cheers. "We're just getting warmed up, if you know what I'm talking about. We will be back again. We'll do something very special again."

Wilson, for his part, was even more clear. "Our plan is to hopefully win another one for you next year. Go Hawks!"

The day's four-hour event began as players rode vehicles in a parade through downtown Seattle. Running back Marshawn Lynch, known for his "Beast Mode" running style and his fondness for Skittles candy, rode on the hood of one vehicle and was both showered with Skittles from the crowd and threw Skittles back at his fans.

The police estimate of 700,000 at the parade was more than the entire population of Seattle, which is about 600,000.

The parade wove from Seattle's iconic Space Needle south to CenturyLink Field, where the players, owner Paul Allen, Carroll and the players presented the trophy to their fans, known as the 12th Man, for their ability to cause so much noise in the stadium that opposing teams frequently jump offsides during games.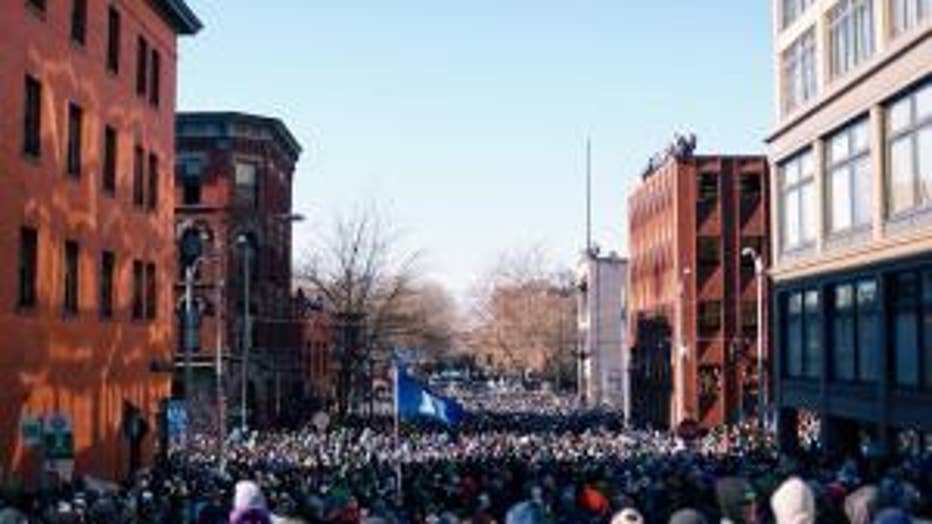 A mass of humanity at the largest celebration Seattle has ever seen. Over 700,000 #Celebrate48 (Photo by @jeffkmarsh)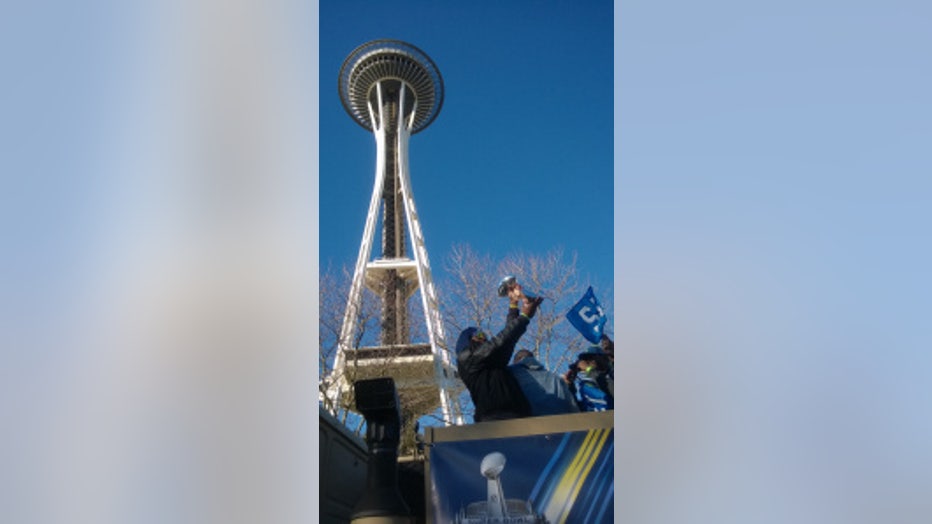 Richard Sherman holds Lombardi Trophy aloft as parade gets started in the shadow of Seattle's iconic Space Needle.ed out for the celebration far eclipsed the 300,000 that attended the city's parade for the NBA champion Seattle Supersonics in 1979.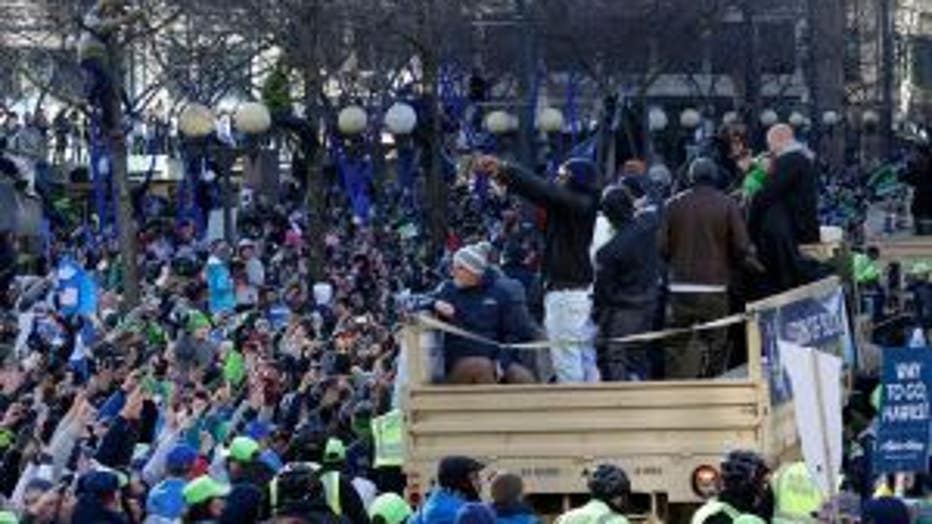 12th Man fans hang from trees and fill the streets as the Seahawks victory parade works its way through downtown Seattle Wednesday.