Seattle firefighters rescue driver, passengers in downtown crash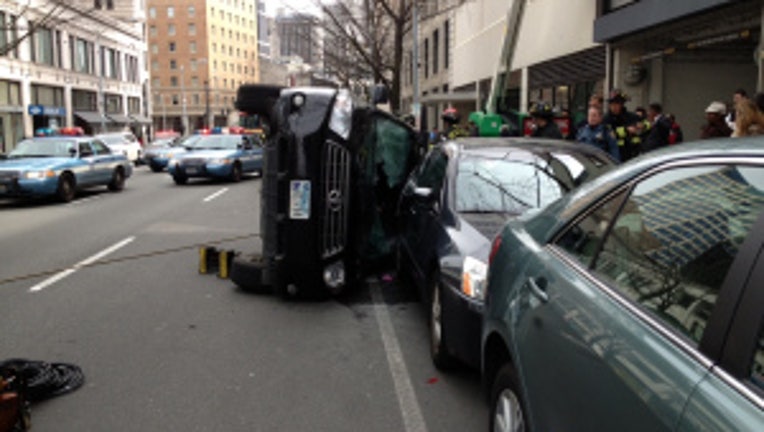 article
SEATTLE -- Firefighters had to rescue a driver and passengers from a car that crashed into two other vehicles in downtown Seattle about 2:20 p.m. Sunday, fire department officials said.

The accident happened at 4th Avenue and Virginia Street.

Officers said a black Volkswagen was turning in to a parking lot from the middle lane when it clipped a Toyota Highlander that flipped on its side and then slid in to a parked car.

Four people were cut from the SUV -- crews had to remove the steering column which trapped the female driver of the SUV, who suffered a head injury. The male passenger, in his early 30s, and the driver, in her early 30s, were transported to Harborview. The female driver is in serious condition.

Seattle police are investigating the accident.