Seattle firefighter pleads not guilty to child rape charge
BELLINGHAM -- Michael Sulak, 52, a veteran Seattle firefighter, pleaded not guilty in Whatcom County Superior Court Friday to charges of child rape.

Sulak is accused of having sex with a then-15-year-old girl several times late last year.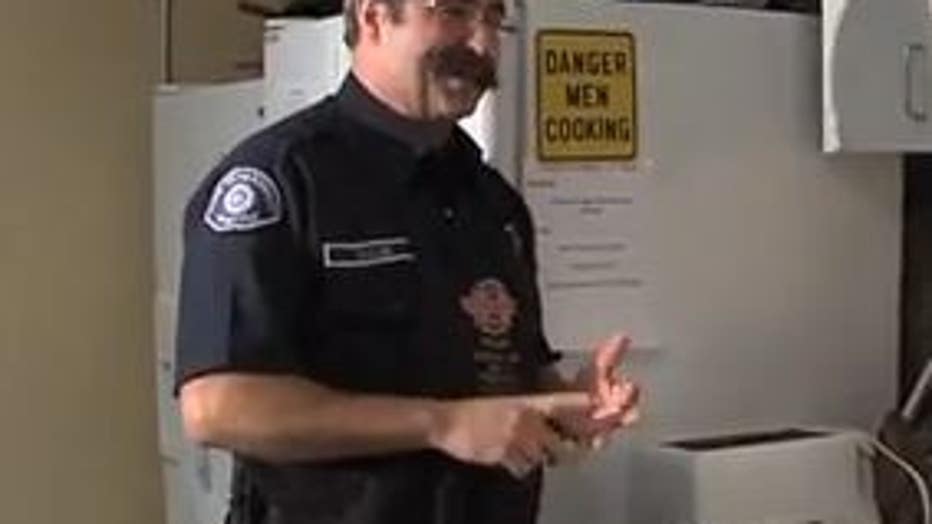 Seattle firefighter Michael Sulak (Photo: Screen grab from YouTube video)


Sulak is charged with three counts of third-degree child rape and one count of unlawful harboring of a minor.

According to court documents, the girl, who has since turned 16, told authorities she first met Sulak through a theater group, Northwest Washington Theater Group, and that they grew close because she felt he "really listened to her," court documents said. "She admits being flirtatious with him ... does recall one incident when she took his phone and hid it in her bra. The defendant put his hand in her bra to get it out."

The girl stated that during a performance in November or December, they had sex on a catwalk at Meridian High School two separate times of the night. The defendant later confirmed to police that this had occurred, the documents said.

In December, the girl's father had concerns that his daughter might be having a relationship with an adult and provided to law enforcement an iPod that was used by his daughter to communicate with Sulak through text messages, documents said. On Dec. 26, the girl's father reported her as a runaway to the Lynden Police Department.  Police said the girl -- who was gone for four days -- stayed at Sulak's Ferndale home for part of that time, and the girl stated they had sex again.

She said she asked him to take her into Seattle when he went there for two nights for work, and he agreed to take her there. "She indicated that she and the defendant had vaginal sex once in his truck in a parking lot near his place of work on Queen Anne," the court documents said.

One of the last text messages she received from Sulak "discussed how he feared losing her," the documents said.

"The defendant admitted that he knew L.T. (the girl) was 15 ... he admitted to having vaginal intercourse with her on four separate occasions. He admits that it was wrong, that he made an error in judgment," the court documents said.

The Seattle Fire Department issued this statement late Tuesday: "The Seattle Fire Department is aware of the arrest of a Seattle firefighter. He has been on disability for an injury since February 8. He has been placed on administrative leave. He worked at Station 8 and has been employed since January 1999."