Seattle college student accused of killing parents in California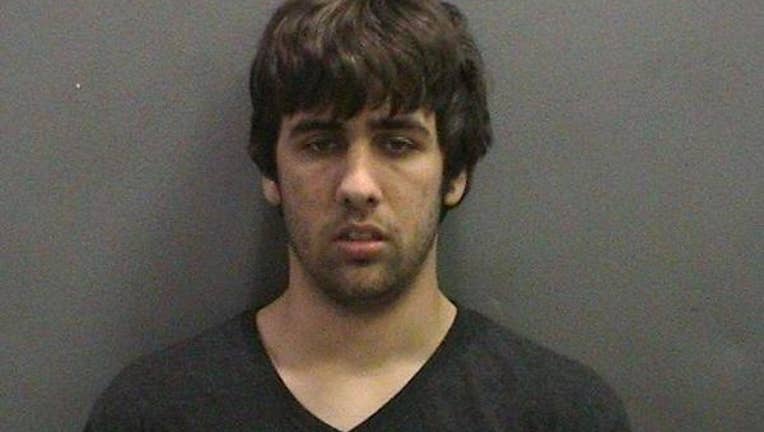 article


By Adolfo Flores and Paloma Esquivel

Los Angeles Times

LOS ANGELES -- A 19-year-old Seattle college student was charged with murder Friday for shooting death of his parents, whose bodies were found in their mansion in San Juan Capistrano, Calif.,  last month, and with the attempted murder of a sister and younger brother.

Orange County authorities allege that Ashton Sachs, who was living in Seattle prior to the killings and who was attending North Seattle Community College, entered his family's home and shot his parents, Bradford Hans Sachs, 57, and Andra Resa Sachs, 54, as they slept.

Sachs is also accused of entering the bedroom of his 8-year-old brother and shooting him, the Orange County district attorney's office said in a statement. The boy survived but is paralyzed.

The 19-year-old then went into another part of the house and shot at one of two sisters who were in the home. The 17-year-old girl wasn't struck, prosecutors said.

Sachs returned to Seattle after the killings, authorities contend. Police arrested Ashton Sachs on Thursday after interviewing him in San Diego, where he was staying with friends.

A neighbor said the Sachses, who were divorced but continued to live together, were pleasant and outgoing. Some business associates, however, said the two were tough to work with and secretive.

Ashton Sachs faces two counts of murder with special circumstances for multiple murders and two counts of attempted murder with premeditation and deliberation.



He also faces sentencing enhancements for personal use of a firearm causing death, as well as personal use of a firearm causing bodily injury and paralysis.

If convicted, he faces a minimum sentence of life in state prison without the possibility of parole. He also could receive the death penalty. Ashton Sachs is being held without bail.

Justin Montano, an investigator with the Orange County Sheriff's Department, said the motive is still under investigation.

"We were looking at all angles early on," Montano said.

Ashton Sachs and other family members had been interviewed early in the investigation, but it wasn't until this week that authorities learned of information that pointed to Ashton Sachs as the suspect. He is the second-eldest of the Sachses' five children.

He had been enrolled in college in Washington state since last year, according to sheriff's officials.

Investigators believe family members were sleeping at the time of the shootings, Montano said.

"We feel confident that he is our suspect," Montano said. "We believe that he was acting alone."

Initially the case was a mystery for investigators, he said.

"There's a long list of people who may not have liked the family," Montano said.

Tony Guichard, of Seal Beach, said he was a neighbor and friend of the Sachses for a time when they lived in Huntington Harbour several years ago. After a while, he said, he stopped going out with the couple because they had many enemies and he came to believe "something bad was definitely going to happen."

In addition to their five children, Brad and Andra had a young daughter who died several years ago, Guichard said.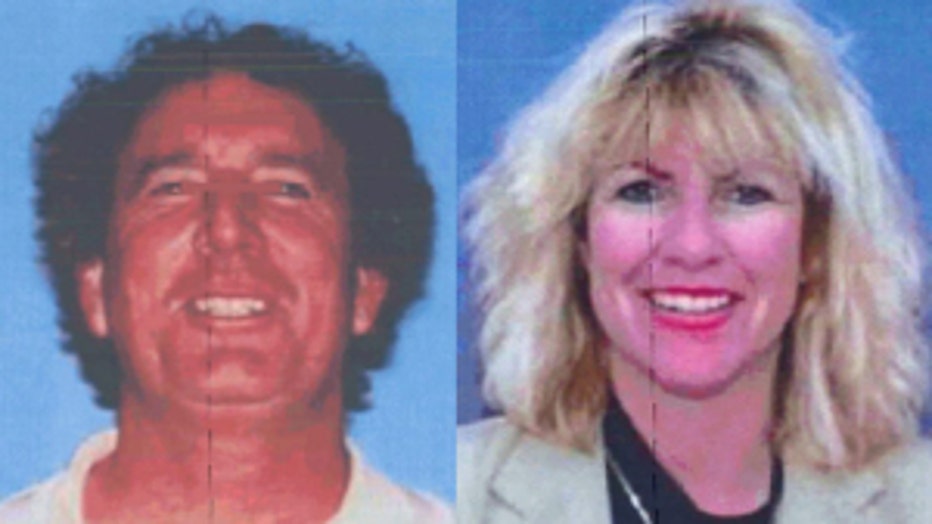 Bradford Hans Sachs, 57, and Andra Resa Sachs, 54, were found dead in their San Juan Capistrano home, authorities said. (Credit: California Department of Motor Vehicles)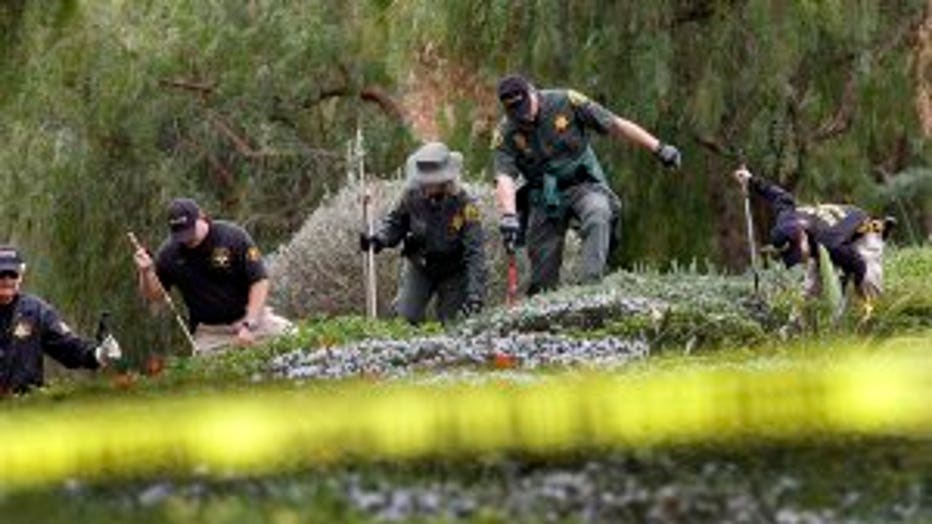 Orange County Sheriff's Search and Rescue team members search near the home where couple were found shot to death. (Allen J. Schaben / Los Angeles Times / February 9, 2014)