Seattle city leaders briefed on proposal to build NBA arena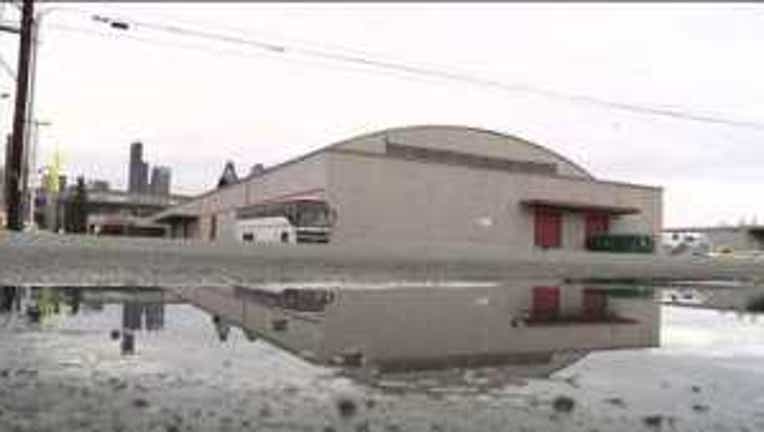 SEATTLE -- Talk is growing in Seattle of a possible return of an NBA team to the city.

Seattle city leaders were recently briefed on a proposal to build a new arena that likely would enable a return of an NBA team to the city and perhaps an NHL team, too.  But not everyone appeared to be on board Friday.

"I definitely have some concerns," Seattle City Councilwoman Jeanne Godden said of the idea.

The arena deal, proposed by wealthy Seattle native and current San Francisco resident Christopher Hansen, would be privately financed.

But Godden said she's worried about traffic flow in the proposed location, in the Sodo (south of downtown) area – the same general location as CenturyLink Field, where the NFL's Seahawks play, and Safeco Field, home of the MLB's Mariners.

"Traffic is one of the concerns," Godden said. "Parking is one of them. What would happen if you had three major league teams (playing) in one night? It would be pretty horrendous."

Godden said the city's credit rating also could be hurt if bonds have to be issued for construction.

The Port of Seattle, which oversees cargo ship unloading in the same area, also has concerns about how a new arena would impact the movement of freight and about the loss of industrial land.

Councilman Bruce Harrell said, "All those are issues that can be addressed, so I don't see those as deal-stoppers."

Dave "Softy" Mahler of KJR Sports Radio said he believes the proposal is a no-brainer for the city.

"To me, it`s a huge deal," Mahler said, "and it`s exactly what this city has been waiting for because, let's face it, we live in a town, we live in an atmosphere right now, where no one wants to spend any money from the public" on professional sports arenas.

"Getting in this guy's (Hansen's) way is going to be a disaster, a deal like this is never going to come around again for this city," Mahler said.

The Seattle Sonics played in the city from 1967 until the end of the 2008 season, when they relocated to Oklahoma City and became the Thunder, partly because the owner could not find public funding to construct a new arena.

Harrell said a public/private partnership may be the city's best shot at building a new arena and getting a new Sonics team back.

Ultimately, any deal will need the approval of the City Council.

And it may also hinge on what happens in Sacramento, Calif., where there is a March 1 deadline to come up with plans for a new arena for the Sacramento Kings. If that does not materialize, speculation is that the Kings could move north and become the new Sonics.  The New Orleans Hornets have been suggested as another possibility for moving to Seattle.