Seattle celebrating the Seahawks
SEATTLE -- "What can I say? We`re all very excited," said Seattle Mayor Ed Murray. "We`re looking forward to the Super Bowl, and it`s great for Seattle and great for the region."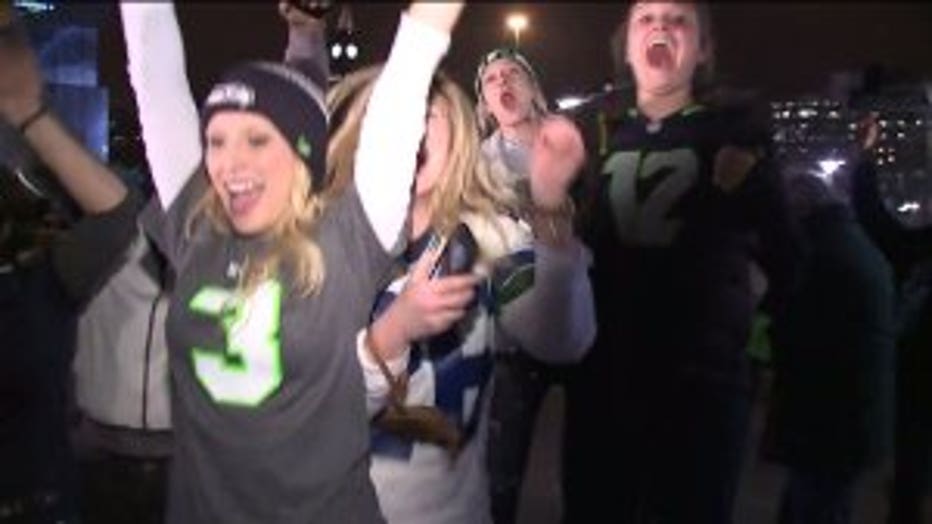 Murray is not the only one excited. The Hawks' good fortune is good for business around town, but it's also great for morale.

"The most important thing is the intangibles, the excitement," said King County Executive Dow Constantine. "People are happy, people are united."

"I think there`ll be some discussions about how do you send off a team in the best way possible," said Seattle City Council member Sally Clark.

Coach Pete Carroll said the team will leave Sunday for New Jersey and Super Bowl Week.

Harry Bailey, Seattle's interim police chief, is happy about how fans reacted after the huge win over the 49ers Sunday night. There were lots of celebrations, but no major problems.