Seattle attorney charged with rape released on bail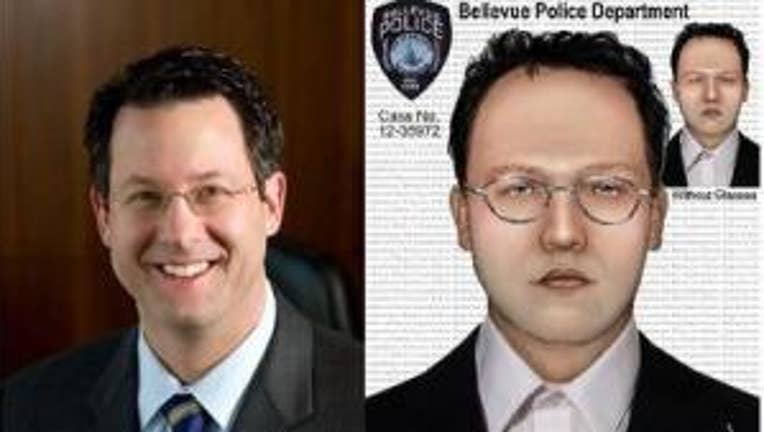 By Kate Burgess and James Lynch

Q13 FOX News reporters

SEATTLE -- Seattle attorney Danford Grant, who faces charges that include two counts of first-degree rape, second-degree rape and first-degree burglary, was released from the King County Jail on bail Wednesday.

The conditions of his release were agreed upon in court Tuesday. Grant was released soon after posting a $1 million bail.

Conditions of the bail indicate that Grant will be placed under electronic monitoring. He is not allowed to leave his home for more than four hours for necessary trips, and is subject to a curfew. He must avoid any activity involving massages, masseuses or massage facilities.



A judge reduced his bail from $3 million to $1 million on Oct. 25. Grant pleaded not guilty to the charges Oct. 10.

Grant, who has no prior criminal history, was arrested Sept. 24 in connection with the rape of a Seattle massage parlor therapist.

Seattle police took Grant into custody Sept. 24 after employees from a massage parlor in the Crown Hill neighborhood tried to detain the man. Police said Grant was a repeat customer at the Carnation Massage Clinic at 602 NW 85th Street.

Grant's next court hearing will be Nov. 9.

All of Grant's victims are Asian females. More than one victim provided items to Seattle detectives after they were assaulted, which could provide police with DNA evidence.

Court documents said that in one incident, Grant reportedly broke down the door of one victim's home and violently raped her. He is also accused of raping a Bellevue massage therapist at knife point in August. The latest incident, which occured on Sept. 24, was another forcible rape. Prosecutors allege he attacked and sexually assaulted, or attempted to sexually assault, four women in five separate incidents over the course of about two months.

An investigation is underway into similar attacks and sexual assaults Grant may have committed. Court documents stated that prosecutors believe Grant "demonstrated an ability and intent to research and intimidate victims into complying with his demands... told one of the victims that he had been researching her and then correctly told her who her husband was and where she lived."

Probable cause documents said that on Sept. 19 Grant paid for a massage and when he was in a private room with one of the parlor's female employees, he threatened her with a knife and raped her.

When he returned to the parlor on Sept. 24, Grant again raped the same female employee. The woman was on the phone with a friend when Grant entered the parlor and she said she immediately recognized him.

She told her friend to call Jessie, the owner, "because they already talked about if this guy ever came back in, he needs to be reported to police," she said through her interpreter, Rae Wu.

When Jessie and one of her friends arrived, they saw Grant leaving and attempted to detain him. Grant managed to slip away, but police were able to quickly locate him. The woman was transported to the hospital.

An attorney representing Grant said, "Let's say that he was tackled, he was just defending himself and actually was glad police showed up, he thought it was a mistake."

The woman said after being attacked twice by Grant, she wanted to speak out about the fear and shock of the ordeal.

"It's very painful for her to repeat the story," Wu said.

"I'm really scared right now," the victim said. "Don't know what will happen, whether he will be charged or not, and what will happen afterwards."

She said she's been crying since Monday night. She also said that not only had Grant assaulted her earlier in the month, but he also strangled a coworker in July.

The victim's friend, Guo Jian Wei, added that he is "very happy because this guy has been assaulting so many people and has created such a terrifying situation in all the massage studios. Everybody was afraid they would be the next victim."

Bellevue police also said that Grant is the same man who is a suspect in a rape that took place Aug. 28 at a Bellevue massage parlor.

The victim in the Bellevue rape also told police that she knew a woman who had been raped by Grant two years ago.

"The Seattle Police Department and the Bellevue Police Department are working together and apparently their case MO really matched the MO for our rape case that happened in late August," Bellevue Police Officer Carla Iafrate said. "The two departments are working together and their suspect appears to be the suspect in our case."

Iafrate said the Bellevue attempted rape was extremely traumatic for the massage parlor's workers.

"Anything about this case is aggressive and scary and is the reason why it's important to let the public know this person is in jail," Iafrate said.

Grant's family won't comment on the matter, but Gordon Morrow, a neighbor of Grant's for the past seven years, said he can't believe the allegations against Grant.

"I'm still in denial, it can't be possible," he said. He described Grant as a family man who was friendly with neighbors.

"He dressed well, had a very nice smile," the victim said. "Nobody would ever suspect differently."

Grant is a litigation partner at the Seattle law firm Bailey Grant Onsager and previously worked at the Seattle City Attorney's Office. A graduate of the University of Washington School of Law, Grant has handled appeals at the Washington Supreme Court and the U.S. Court of Appeals for the Ninth Circuit, according to his website.