Searchers ping cell phones, use ground penetrating radar and other tech in mudslide mission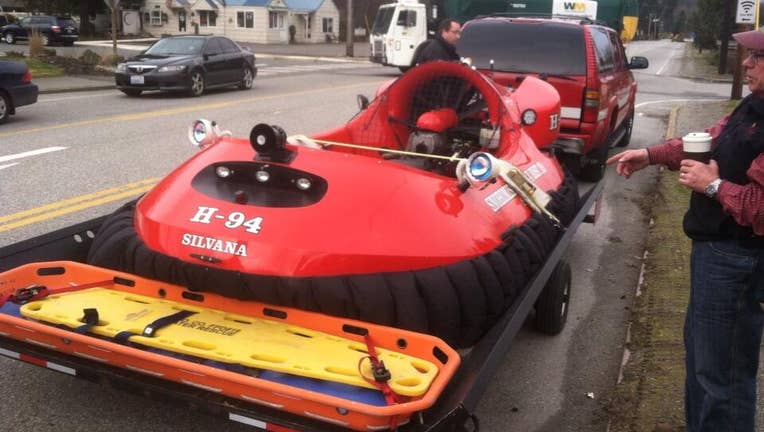 article


ARLINGTON, Wash -- More than 100 official rescuers on the scene of the deadly mudslide provide the human power behind the search, but a great deal of technology is being used to help support those efforts.

Tuesday, authorities said they began pinging the mobile phones of people believed to be lost amidst the devastation. The hope would be that searchers will be able to pinpoint locations using anything gained from those pings.

At least six helicopters and one fixed wing aircraft provided by Northwest Regional Aviation were used initially in the search and rescue operation Saturday. Since that time aircraft have been used to search the mudslide zone for signs of survivors and victims.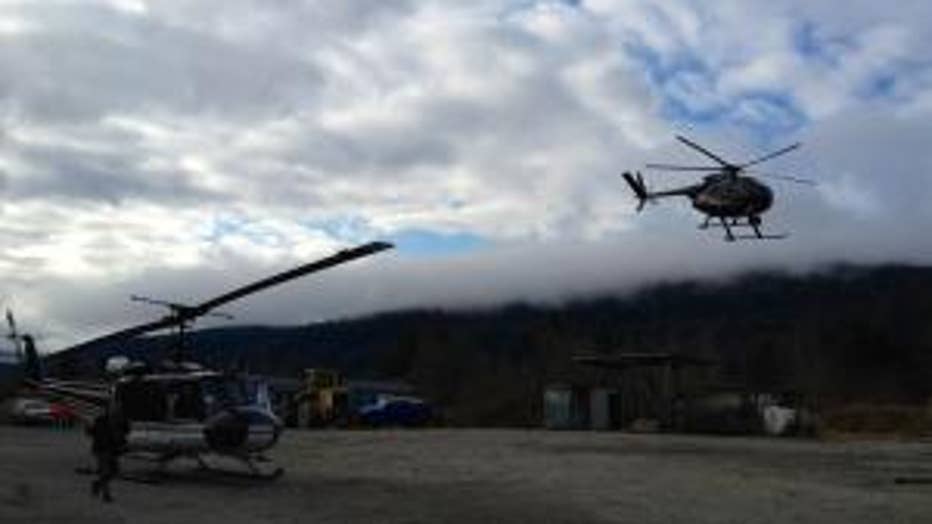 Snohawk 1 with thermal camera (FLIR) and video downlink, launching to conduct aerial search for survivors. Photo courtesy Central Pierce Fire and Rescue


Along with air support, ground crews used a number of unique technologies as part of the rescue and recovery operation.

Hovercrafts were used to navigate areas of the slide zone deemed too unstable, unsafe or flooded to search by foot.

Because geologists estimate the mud and debris is 20-40 feet deep in places ground penetrating radar has become essential in the mission as well.

Ground penetrating sends high-frequency radio waves into the ground. When those waves hit something buried beneath the unit detects different variations in the way those waves bounce off and return to the surface.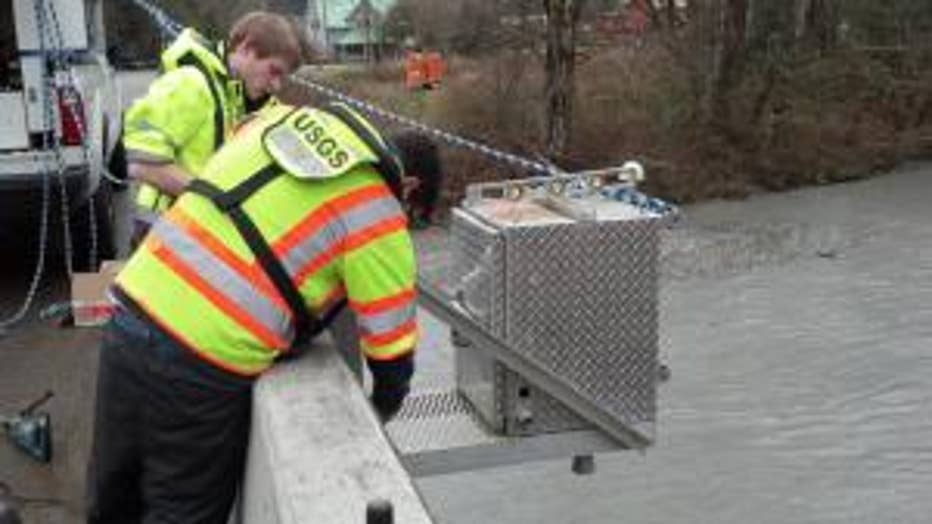 USGS installs rapid-deployment flow monitor to help state & county monitor Stillaguamish R flows near (photo courtesy USGS)


Washington State Geologist David Norman said crews had also placed an increased number of river gauges in the Stillaguamish to help keep better track of the water levels and movement. Those gauges will help scientists better track how the river is changing its channel in response to the debris field.

Victims of the disaster and those missing loved-ones have turned to social media to search and remember. A number of Facebook pages and blogs are curating unofficial lists of the missing. Many teens from Arlington schools have taken to Instagram to share photos and memories of missing classmates.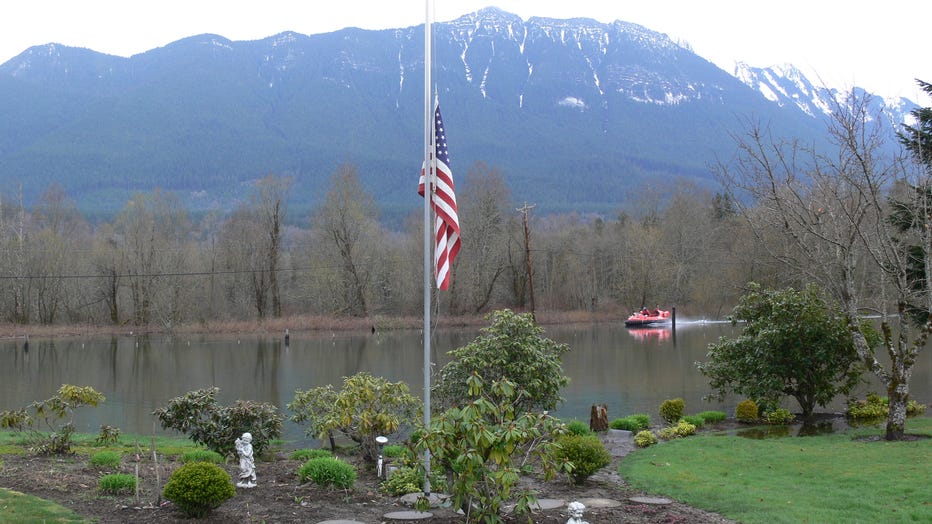 Roughly 200 yards from the east end of the mud flow. Photo courtesy of Ruth Caesar