Search will not resume Monday for missing hiker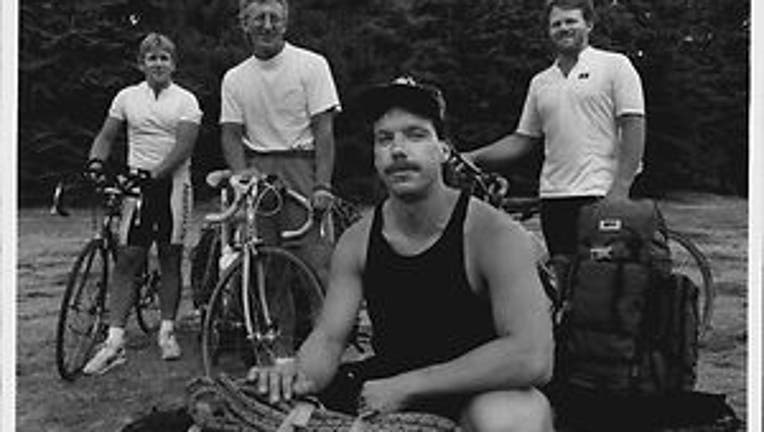 SNOQUALMIE PASS -- Due to poor weather conditions and concerns of another avalanche, the King County Sheriff's Office said the search will not resume Monday for 60-year-old Mitch Hungate, but crews will try to resume the search Tuesday.

Search and rescue crews were unable to locate Hungate Saturday on Granite Mountain after he was presumably buried in one of two large avalanches near Snoqualmie Pass. They called off the search Sunday, and then again Monday.

Family and friends who gathered on the mountain said they aren't giving up hope, but are preparing for the worst.

Marilynn Hungate, Mitch's wife, said she feels his presence.

"I feel his heartbeat," Marilynn Hungate said. "He's a mountain climber. He's climbed major peaks all over the world."

A well-trained athlete and outdoorsman, Hungate was hiking and mentoring two younger men on Granite Mountain when a sudden, major avalanche swept them away. According to King County Sheriff's Deputy Sgt. Kathleen Larson, the avalanche sprang up without any warning.



"According to one of the climbers, it came on them with almost no warning whatsoever," Larson said. "The survivor said he was carried about 1,000 feet."

According to GPS data, the avalanche swept the climbers down the mountain at 53 mph. The two young men were able to walk away, but could not find Hungate.

Dozens of search and rescue volunteers combed the area Sunday but suspended the search at nightfall. Conditions were too dangerous to continue, officials said, but Marilynn Hungate spent the night at the base of Granite Mountain.

"We really hoped that somehow he would break free and find his way off the mountain and we didn't want him to come down to an empty parking lot," she said.

Mitch's sister, Cheryl, is also holding out hope of her brother's return.

"It would be something he would do. He's the strongest man I think I've ever known," she said.