Seahawks winning streak pumps millions into local economy
SEATTLE - The Seahawks winning streak means a huge boost to the local economy.

Bars in Pioneer Square opened earlier than usual Saturday morning for the game and many of them were still packed late into the night with fans celebrating.

Fans who didn't have a ticket to the game made sure they had good seats in front of the flat screen.

"This is our year I am really excited," fan Brent Hannam said.

Kristy Spromberg loves the Seahawks so much she decided to have her bridal shower during the game.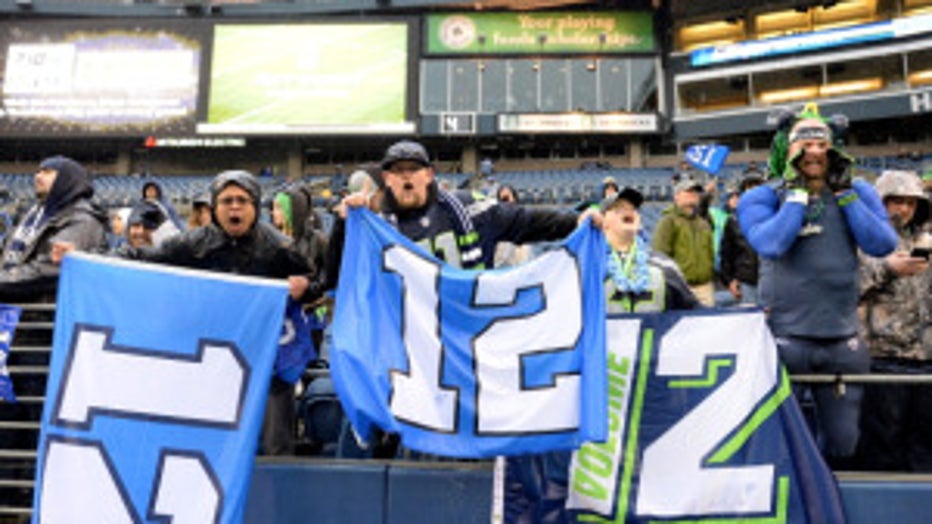 "There is no toaster I can get that's better than a Seahawks win in the playoffs," Spromberg said.

As the Seahawks dominated the Saints on the field, servers at The Central ran an aggressive offense to keep customers happy.

"It is fun, it's exhausting but it goes by quick because you are running the whole time as fast as you can," manager Nicholas Beles said.

Bars aren't the only ones. Jackson Street Tattoo says every time the Seahawks win, people rush in on a whim requesting a Seahawks logo tattoo.

"Because we are so close to the stadium it definitely gives us a lot of exposure of people walking in," said Mike Barker.

Fans say loyalty is what keeps them spending.

"We spent a fortune especially after a few drinks you buy whatever Seahawks gear that is in front of you," fan Brooke St. Germain said.

That explains why sporting good stores can barely keep some of their items in stock.

"Sales have been through the roof really busy," Sports Den manager Kevin McCluskey said.

Their hoping that trend continues for weeks.

Sales have been fantastic this year the fans are pretty amazing," Beles said.

Experts say between the food, hotel and entertainment some $20 to $50 million could be injected into our region.