Seahawks squeak by Rams, 20-13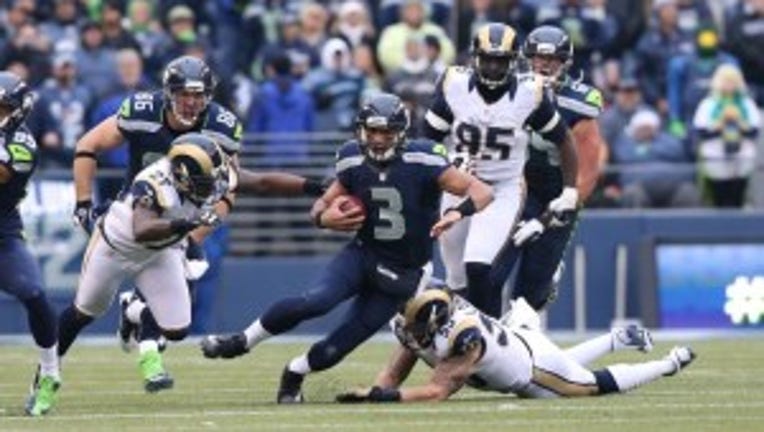 article


SEATTLE -- It wasn't a 50-point victory. It wasn't a dominating performance.

And most of the afternoon, it wasn't even pretty.

The Seattle Seahawks scraped by the St. Louis Rams 20-13 Sunday at CenturyLink Field.

For most of the game, the Seahawks looked more like their first-half-of-the-season selves than the team that scored 150-points in the previous three games. The Hawks struggled to score in the Red Zone. The team was penalized ten times for 80 yards. Rookie quarterback Russell Wilson was competent, but not superhuman, passing 15-for-19 with 250 yards and one touchdown.

Marshawn Lynch also carried the ball 18 times for 100 yards.

But throughout much of the first half, it was the Seahawks defense that kept the team in the game.

The Seahawks  were held to just three points in the first half and went into the locker room trailing 7-3. With a combination of stifling pass protection and a quarterback rush that sacked Wilson six times, the Rams held a previously unstoppable Hawks offense without a touchdown until late in the third quarter

"They hit him (Wilson) a couple too many times," Seattle Coach Pete Carroll said about the game.

After the Hawks gained their first lead of the game on a 10-yard TD pass to full back Michael Robinson, the Rams came right back and tied the game 13-13 with 11:27 left in the fourth quarter. But the Hawks rekindled enough magic to secure a perfect 8-0 record at home this season. Wilson led the team on a 10-play, 90-yard drive to put the team up 20-13 with 1:45 left to go, capping the drive with a 1-yard touchdown run from the rookie quarterback.

Rams quarterback Sam Bradford lead the Rams down the field and threatened to score in their final possession, but instead threw an interception to cornerback Richard Sherman with 33 seconds left, securing the Hawks victory.

The Hawks clinched a Wild-Card playoff berth with last week's victory over the 49ers. The team will face the winner of the NFC East, which will be decided between the Dallas Cowboys and the Washington Redskins Sunday night. The wild card game is yet to be scheduled, but will most likely be next Sunday.