Seahawks running back C.J. Prosise just wants one more chance to shine


SEATTLE-- Seattle Seahawks running back C.J. Prosise just wants another opportunity to show what he can do on the field.

His career with the Seahawks has been plagued with injuries, but, when healthy, we've also seen glimpses of greatness.

"It's really just driven me to work that much harder," Prosise said. "You can't control everything. You can control what you can control. That's kind of been my mentality with injuries."

For Prosise, he's doing what he's always done--focusing on football and family.

"My family has been my support system until now and they still are," Prosise said.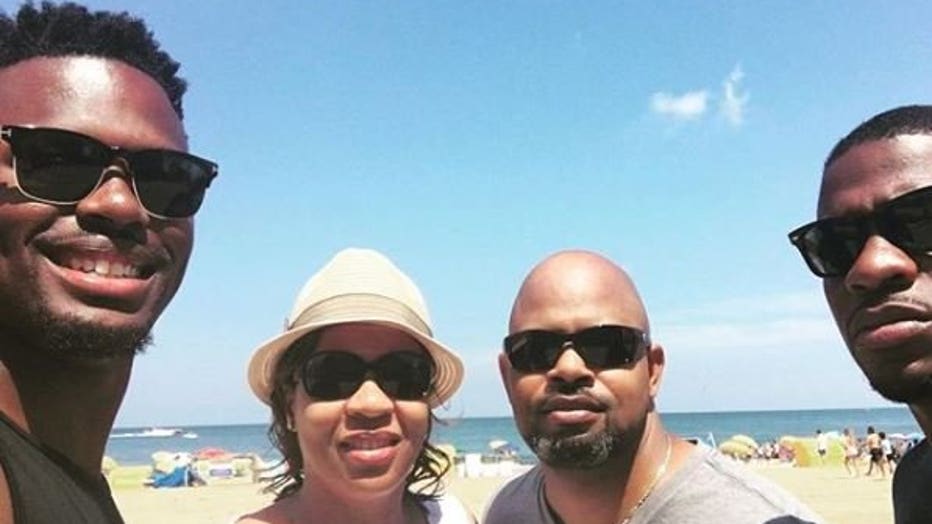 Prosise famly photo. Courtesy: C.J. Prosise


Early on, that family realized his potential.

They sacrificed, sending Prosise from a working-class community in Petersburg, Virginia to an elite all-boys boarding school more than a hundred miles away.

"It wasn't like I was in trouble and you're going to boarding school," Prosise said. "It's just like, this is the best opportunity for my future and the future of the family, so, let's make it happen."

At the Woodberry Forest School,  Prosise made it happen on the field. His highlight reel grabbed the attention of the best college programs in the country.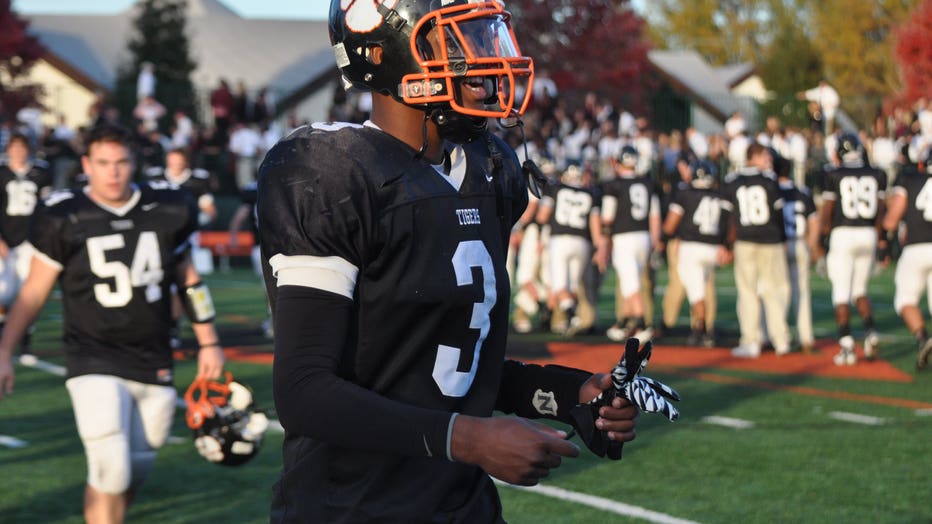 C.J. Prosise playing wide receiver and safety for the Woodberry Forest School. Photo courtesy: Woodberry Forest School.


 

But when it came time to commit, like everything else, it was a family decision.

"My brother at the time was locked up in jail, incarcerated," Prosise said. "He calls me and says, if Notre Dame offers you, you got to go for me. And this is literally, not even lying, 30 minutes before they offer me."

Call it the luck of the Irish.

At the University of Notre Dame, Prosise played wide receiver, but he broke out after moving to running back his junior year. It included a 91-yard rushing touchdown. At the time, it was the longest in Notre Dame Stadium history.

He finished the season rushing for 1,032 yards on 156 carries and 11 touchdowns with 28 receptions for 308 yards. Prosise skipped his senior year. The Seahawks drafted him in 2016 in the third round.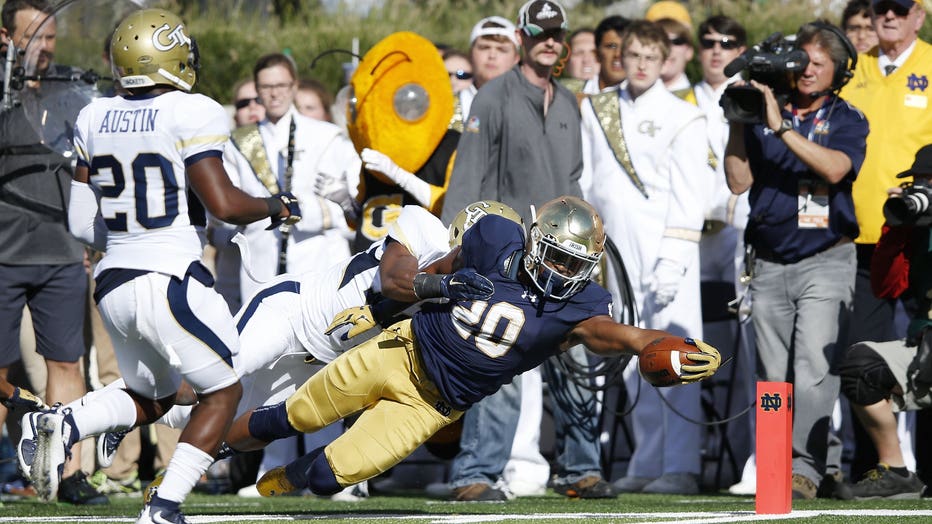 SOUTH BEND, IN - SEPTEMBER 19: C.J. Prosise #20 of the Notre Dame Fighting Irish dives into the end zone for a 17-yard touchdown against the Georgia Tech Yellow Jackets in the second quarter at Notre Dame Stadium on September 19, 2015 in South Bend,


During his three seasons in Seattle, Prosise has delivered breakout performances, but his ability to shine has been limited by seven different injuries. Now, he's drifted down the depth chart behind Chris Carson, Mike Davis, rookie Rashaad Penny and J.D. McKissic, who's also about to return from injury.

"Once I get the opportunity, I'm going to make something happen, so I'm just waiting for it," Prosise said.

He's also used his time in Seattle to become a force for good.

For the past two years, he's provided an early Thanksgiving dinner with prizes for hundreds of kids at a Boys and Girls Club in southwest Seattle.

"Tonight is about giving back," he said. "Just being able to do something for the kids. Thanksgiving is a time to be together. Be as one and be a family."

He's also taken inner-city kids to the movies and has made several trips to cheer up children being treated at local hospitals.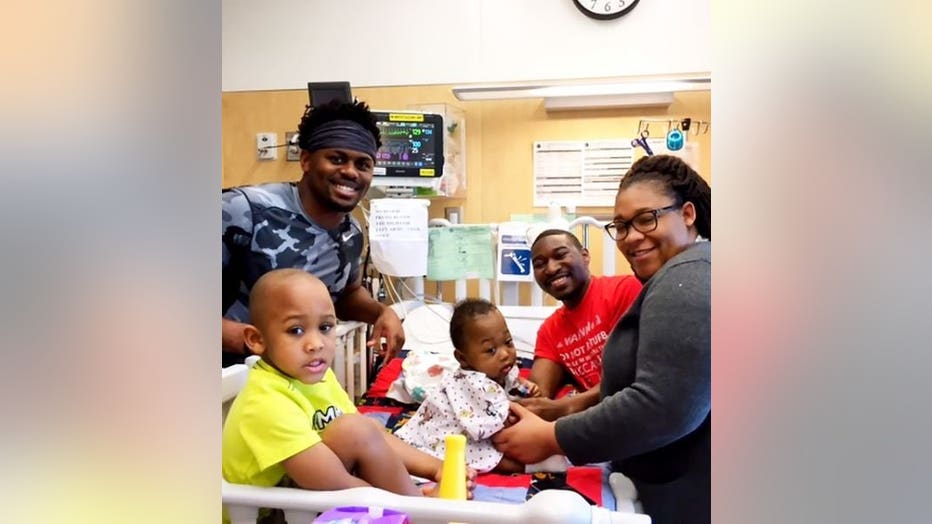 C.J. visits children in the Hospital. Photo courtesy of C.J. Prosise


But he knows for his NFL platform to continue, he needs to perform on Sundays.

"There's a whole bunch of built up energy inside of me just waiting to get back on that field," Prosise said. "So when it happens it's going to be something special."