Seahawks' Richard Sherman wins suspension appeal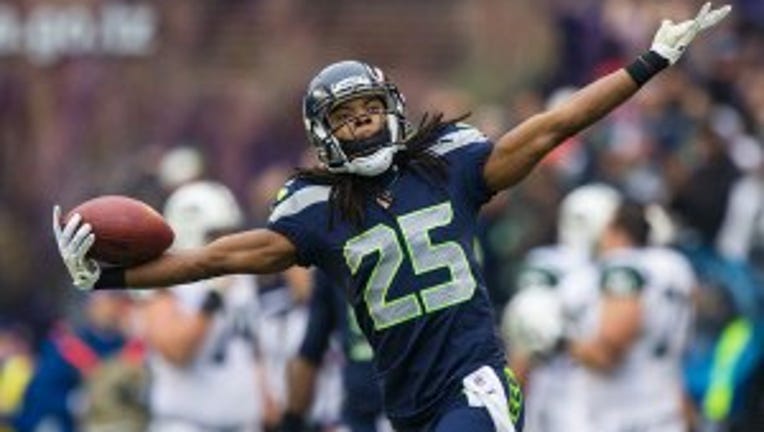 SEATTLE -- Seattle Seahawks cornerback Richard Sherman won his appeal of a four-game suspension for the use of banned substance Thursday.

Sherman, who was slated for a four-game suspension after testing positive for a performance enhancing drug earlier this year, won his appeal against the NFL. He is free to play and will not be suspended.

Sherman won his case because of a problem with the collection procedure, officials said.The second-year cornerback was originally tested for banned substances on Monday, Sept. 17. He was notified about his positive test in November.

Sherman alleged that a cup used to seal his sample leaked, and another cup was used. He asserted that the second cup had a broken seal, a fact that could invalidate a test. Sherman fought to have the ruling overturned, and was ultimately successful when the news came through from Sherman's lawyer Thursday.



"It was a sigh of relief for the whole team just to know that was done and over with and we could get over it," Sherman said.

Sherman broke the news to Seahawks fans Thursday morning on Twitter: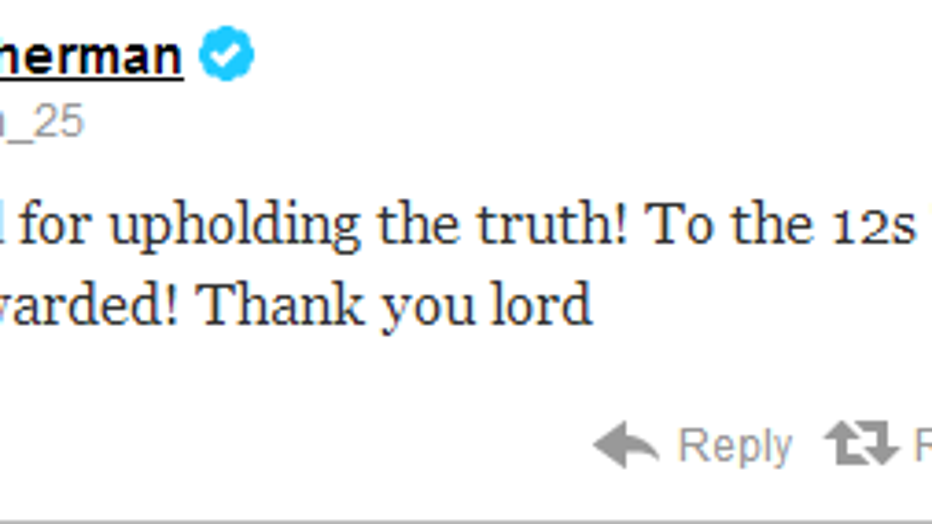 The NFL released a statement declining to comment on the appeal, NFL.com reported. The star cornerback had said earlier in the week he would appeal the case if he didn't win.

Seahawks cornerback Brandon Browner was suspended for four games earlier in the season after testing positive for a banned substance, reportedly Adderall. Browner's suspension will end following Sunday's game against the St. Louis Rams.

Both Sherman and Browner will be available for the Seahawks' first playoff game.