Seahawks re-sign 'extremely solid' kicker Hauschka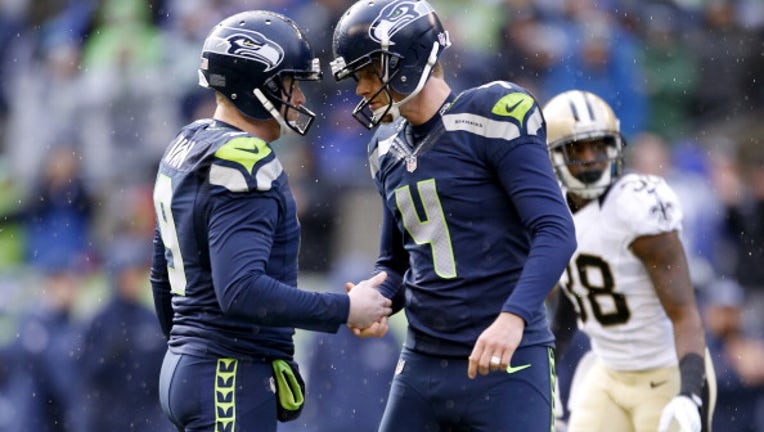 article


SEATTLE -- The Seattle Seahawks announced Monday they re-signed 28-year-old kicker Steven Hauschka to a three-year contract.

"We're extremely excited to be able to re-sign Steven, especially after the incredibly successful season that he had," general manager John Schneider said as Hauschka.  "He had a great off-season last year and we expect the same this year. He's just extremely solid."

According to NFL.com, Hauschka and the Hawks agreed to terms on a three-year contract worth $9.15 million with $3.35 million guaranteed. The contract makes Hauschka the 11th-highest paid kicker in the NFL.

Hauschka converted 33 of 35 field goal attempts in the 2013 season, including three from 50 or more yards, and converted each of his eight attempts in the postseason. He has also been ranked among the NFL's Top 10 kickers.

He was a former soccer and lacrosse player at Middlebury College in Vermont who gave football a try at the suggestion of his roommate.

"I walked on at Middlebury as a sophomore after my roommate told me the football team needed a kicker," Hauschka said.  "It was the first day I had ever put football pads on. I had my game jersey on and the pads for the team picture, and they looked so ridiculous. The pads were like up to my ears. They must have been linebacker pads.

"I had to ask the guys on the team how to put the pads on, and how to slip the jersey over the pads. So it's a funny experience to think that I'm here now."

Also on Monday, Tarvaris Jackson, who will turn 31 next month, officially re-signed with the Seahawks to return as the backup to starter Russell Wilson.