Seahawks players leave for Atlanta 'really pumped up'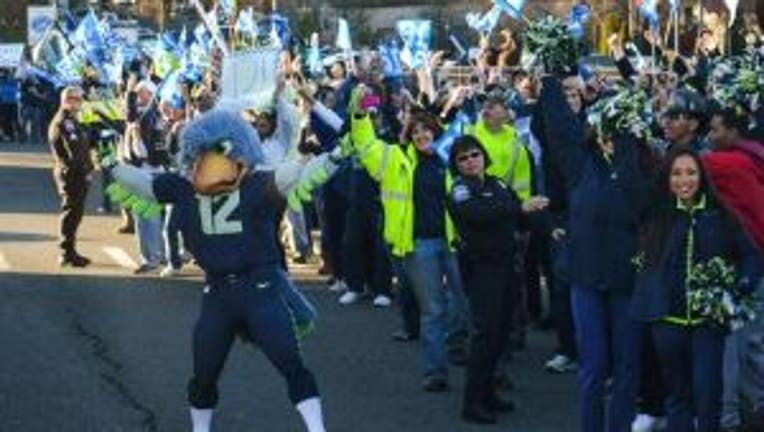 RENTON, Wash. -- With thousands of fans cheering and waving 12th Man flags, the Seahawks departed Seattle Friday for their playoff game Sunday against the Atlanta Falcons.

Las Vegas listed the Falcons as 2 ½ point favorites for the game in the Georgia Dome.

Before departing Seattle, coach Pete Carroll said, "The guys are really pumped up about" Sunday's game.

He added that the team had good practices all week and "today they're totally into it, as they should be.  So we've done what needed to do at this point and it feels good."

Just before 8:25 p.m. Friday PT, quarterback Russell Wilson tweeted: "Landed in Atlanta safely! 12th man is everywhere! Blessed to be part of the Seahawks. Go Hawks!"



[trib_ndn vid=24214491 site_section=dash]

Seahawks players listed as  "probable" on the injury report for Sunday's game include two of the team's linchpins – running back Marshawn Lynch and wide receiver Sidney Rice, who has a sore knee.

Lynch practiced on a limited basis Friday morning, after sitting out Wednesday and Thursday to rest a sprained foot. "He's fine. He'll be alright," Carroll said of Lynch.

Rice did not practice Friday, but Rice is expected to be ready of the game after practicing fully on Wednesday and Thursday.