Seahawks make kicker, defensive end roster moves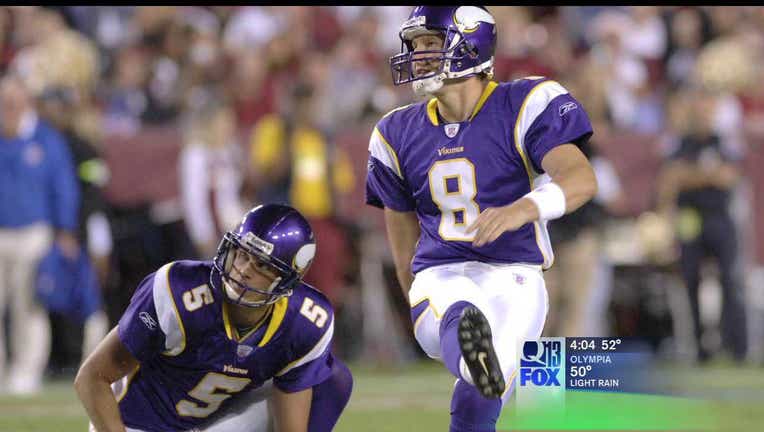 RENTON -- On Wednesday afternoon, the Seahawks announced that have placed defensive end Chris Clemons and kicker Steven Hauschka on injured reserve. The team also signed defensive end Patrick Chukwurah and kicker Ryan Longwell in their places.

Chukwurah was originally drafted in the fifth round in 2001 by the Minnesota Vikings; he played with the Vikings from 2001-04. He then spent 2004-06 with the Denver Broncos, where he recorded a career-high 4.5 sacks in 2006, before playing for the Tampa Bay Buccaneers for the 2007 season.

He recorded nine sacks during his NFL career, before spending two seasons in the UFL, playing for the Florida Tuskers.

Longwell started in the NFL in 1997 with the San Francisco 49ers as an undrafted rookie free agent. Released by the 49ers, he signed with Green Bay and played with the Packers from 1997-2005 and was later with the Vikings from 2006-11. He did not play in the NFL this season.

He has played in 240 regular season games and 13 postseason games, playing all 16 games in each of his 15 seasons. He has made 361 of 434 field goal attempts (.832) with a long of 55 in the regular season and 17 of 23 (.739) with a long of 45 in the post season.

The team also released defensive tackle Vaughn Meatoga from the practice squad, and signed defensive tackle Myles Wade in his place. Wade played for Portland State and spent part of 2012 with Tampa Bay.

Clemons recorded a career-high 11.5 sacks this season and is the first Seahawks player since Michael Sinclair (1996-98) to have three consecutive double-digit sack seasons, with 11 sacks in 2010 and 2011. He tied for ninth in the NFL -- and fifth in the NFC -- in sacks for 2012.

Hauschka converted 24 of 27 field goals and 46 of 48 points after touchdowns this season, and set the post-season franchise-mark with three field goals made in the NFC Wild Card Game at Washington. Hauschka was kicking with an injured calf throughout the playoff game. In his two seasons in Seattle, Hauschka converted 49 of 57 field goals (.860) and 80 of 82 points after touchdowns in 32 games played.