Seahawks GM: No plans to trade Flynn over money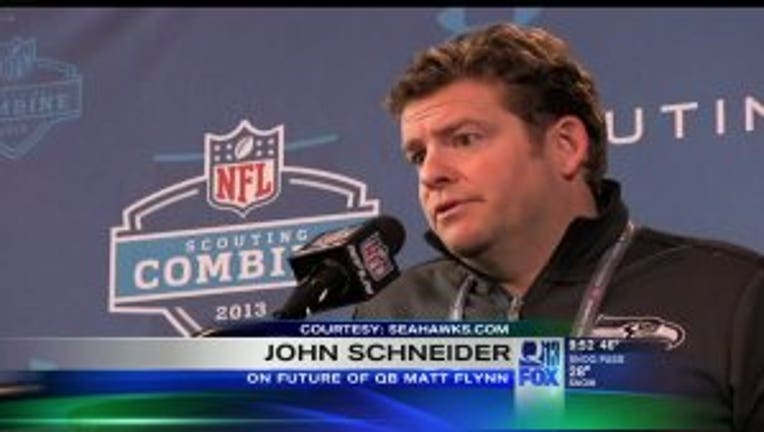 article
INDIANAPOLIS -- Seahawks general manager John Schneider is at the NFL Combine in Indianapolis to scout players for April's draft. But he was asked Thursday what the team plans to do with backup quarterback Matt Flynn.



Flynn is scheduled to make $5.2 million next season in base salary.

Schneider said the Hawks' primary salary cap model includes having Flynn on the team.

He said the team has no plans to trade Flynn -- at least for now.

"It's so early," Schneider said. "Everybody's been in their draft meetings and everything so it's not like I've had a chance to sit down with other general managers or some of the people that I'm close with around the league, you talk about what their situation is and that sort of thing. ... We're always going to listen to everything ... but that doesn't necessarily mean we will do something with Matt."