Seahawks draft running back, defensive lineman with first 2 picks


The Seattle Seahawks selected Texas A&M running back Christine Michael with the final pick in the second round of the NFL Draft Friday – the 62nd pick overall -- and then in the third round chose Penn State defensive lineman Jordan Hill.

The 6-foot-1, 301-pound Hill started 27 of 45 games at Penn State; 24 at defensive tackle and three at defensive end, with 171 tackles (64 solo) and 9.5 sacks.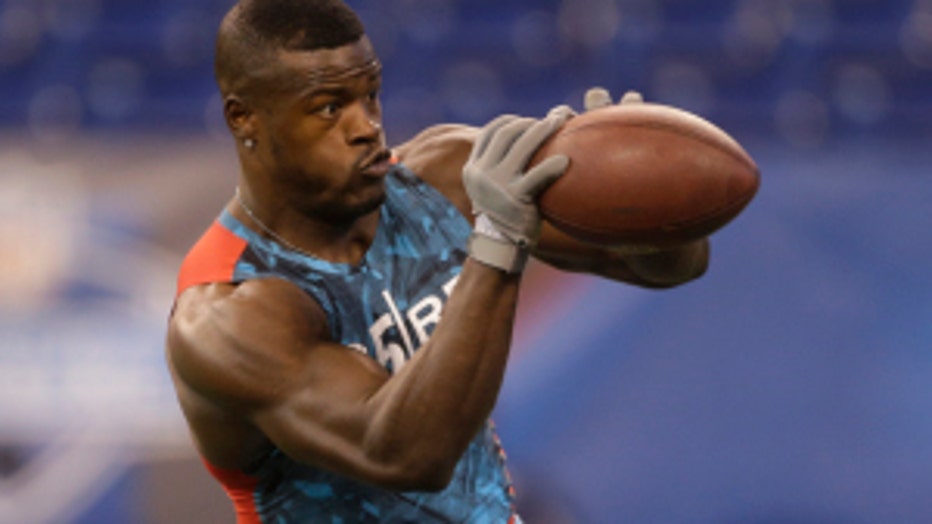 Christine Michael of Texas A&M (Photo: Seahawks.com)


The team did not have a selection in Thursday night's first round, after trading the 25th selection overall to the Vikings last month in the three-pick deal to acquire receiver Percy Harvin.

The Seahawks then traded the 56th pick overall in Friday's second round to the Ravens – who selected Kansas State linebacker Arthur Brown. That's how they ended up with the 62nd pick that had belonged to the Ravens.

With that pick, the Seahawks chose Michael.

The 5-10, 221-pound back out of Texas A&M who says he would compare his own game to that of new-teammate Marshawn Lynch was a marvel at the NFL Combine. He ran a 4.54-second 40-yard dash and recorded the highest vertical jump (43 inches) and longest broad jump (125 inches) among all running backs at the pre-draft workout.

"I finally get to live my dream," Michael said. "Playing pro ball has been my dream since day one. I couldn't wait to get to the League and do it for my family, and for my daughter."

According to NFL.com, Michael overslept at the Scouting Combine but created a buzz among evaluators when he showed up in Indianapolis looking cut and ready to dominate. Then he went out and lit up the workouts, pacing all running backs in the bench press, vertical jump, broad jump, 3-cone drill and 20-yard shuttle.

It's unclear if Michael overslept twice or just once and missed two meetings. NFl.com said Michael had "an up-and-down career at Texas A&M, losing playing time his senior year due to pass-blocking concerns and behavior issues. He also broke his leg in 2010 and suffered a torn anterior cruciate ligament in 2011."