Seahawks decline 5th-year option on former first-round pick James Carpenter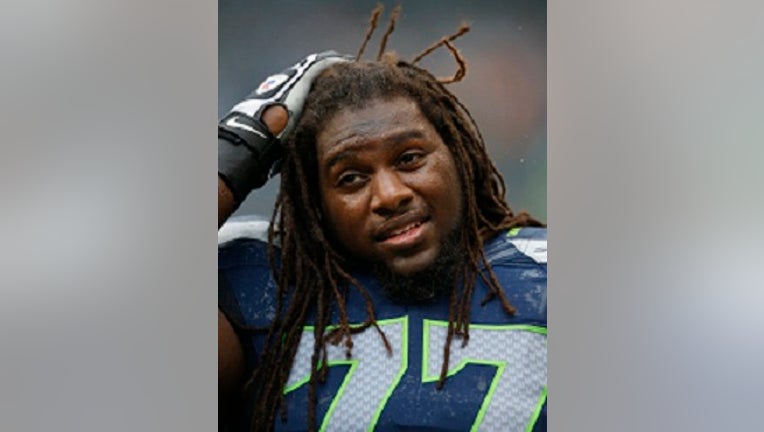 RENTON -- The Seattle Seahawks have declined to exercise the fifth-year contract option on guard James Carpenter, a first-round 2011 NFL Draft pick, the team announced Friday.

Selected by Seattle with the 25th overall pick in the 2011 NFL Draft, Carpenter has started 26 of 32 games in his three seasons. In 2013, he played in all 16 games with 10 starts. He has played in one postseason game, starting at left guard in Super Bowl XLVIII vs. the Denver Broncos.

Carpenter's contract will expire after the upcoming 2014 season.

Meanwhile, the Seahawks announced they have re-signed backup linebacker O'Brien Schofield, who became an unrestricted free agent on March 11, and signed cornerback A.J. Jefferson, who was most recently with the Minnesota Vikings.

Schofield, signed by Seattle off waivers (Arizona) on July 27, 2013, played in 15 games with two starts for the Seahawks in 2013. He recorded seven tackles (6 solo) and one sack in 2013. He has 77 tackles (64 solo), 11.5 sacks, one pass defensed, one fumble recovery, three forced fumbles and 24 special teams tackles in his career.

Schofield was originally drafted by Arizona in the fourth round (130th overall) of the 2010 NFL Draft and played in 35 games with nine starts in his three seasons with the Cardinals.

Jefferson was originally signed by the Arizona Cardinals as a rookie free agent on May 26, 2010. He spent two seasons with Arizona, playing in 18 games with seven starts. He was traded to the Minnesota Vikings on September 1, 2012. He played in 25 games with seven starts for the Vikings but was released on November 25, 2013.

In his career, Jefferson has recorded 103 tackles (9 solo), two interceptions, 19 passes defensed and two fumble recoveries.

Also, three assistants have joined the Seahawks coaching staff, the team announced.

The Seattle Seahawks have named Will Harriger offensive assistant, Chris Morgan assistant offensive line coach and Chad Morton assistant special teams coach, with Nate Carroll now assuming the role of assistant wide receivers coach and John Glenn quality control/defense coach, the team announced this afternoon.

Harriger, whose career began in 2004 at Midwestern State in Wichita Falls, has spent the majority of his time on the defensive side of the ball, focusing on the linebacker position. He has also coached at Tennessee-Martin (2005-06), Auburn (2007), Texas (2008), Tennessee-Martin (2009), Texas Tech (2010-11) and most recently at Florida (2012-13).

Morgan spent the last five years with the Oakland Raiders (2009-10) and Washington Redskins (2011-13) in the same capacity. Since 2012, the Redskins lead the NFL with 4,873 rushing yards, leading Seattle by only 106 yards during that span.

Morton, a seven-year NFL veteran as a running back/kick returner, spent the last five seasons with the Green Bay Packers, serving the last four as assistant special teams coach.