Seahawks cornerback Brandon Browner suspended 4 games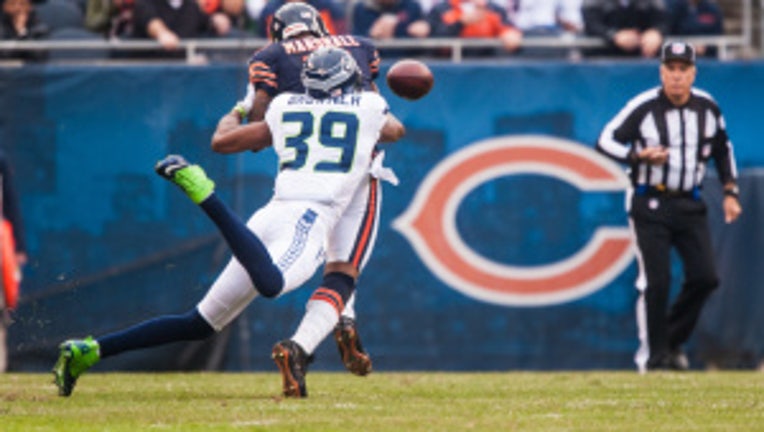 By: Clare Farnsworth, From Seahawks.com 

SEATTLE -- Seahawks cornerback Brandon Browner has been suspended four games for violating the NFL's policy on performance enhancing substances, the league announced today. The suspension begins immediately and Browner will miss the team's four remaining regular-season games.

The club has taken steps to fortify its secondary by signing cornerback Ron Parker off the Panthers' practice squad and elevating cornerback DeShawn Shead from its own practice squad. Parker was with the Seahawks for 10 games and played in two last season, after being claimed off waivers from the Raiders. He also was with the team in training camp before being released on the cut to 75 players. Shead, a rookie free agent, was released on the roster cut to 53 players and signed to the practice squad the next day.

To fill Shead's spot on the practice squad, running back Derrick Coleman was signed. He was with the Vikings in traning camp, but waived in August.

Walter Thurmond is the likely replacement for Browner at left cornerback, starting with Sunday's game against the Cardinals at CenturyLink Field. Thurmond was expected to be the starter at that spot last season, before an injury sidelined him in training camp and opened the door for Browner, who ended up leading the team with six interceptions and playing in the Pro Bowl.

Thurmond began this season on the physically-unable-to-perform list, but was added to the 53-man roster on Nov. 7. He was inactive for his first two games, but replaced an injured Marcus Trufant as the nickel back in Sunday's victory over the Bears in Chicago.

The Seahawks also have rookie cornerback Jeremy Lane and second-year corner Byron Maxwell.

Browner will be able to rejoin the team on Monday, Dec. 31, the day after the Seahawks' regular-season finale against the Rams. Browner is eligible to participate in the postseason if the Seahawks qualify.