Seahawks' Clemons out of playoffs with injury, rookie Irvin to take his place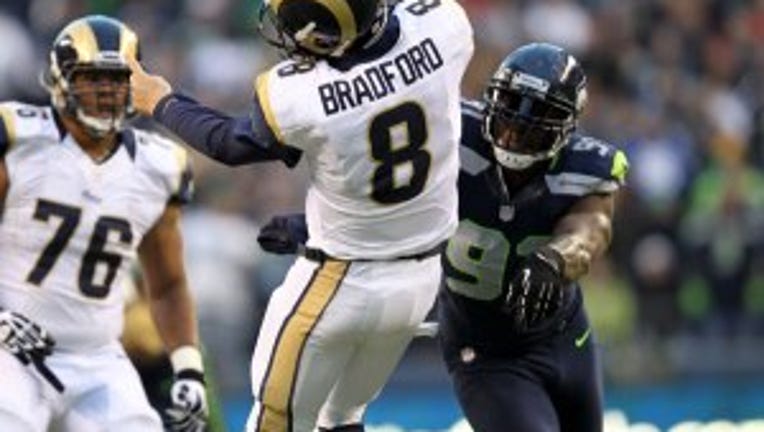 SEATTLE -- Seattle Seahawks defensive end Chris Clemons will miss the rest of the playoffs with a torn anterior cruciate ligament and meniscus, Hawks coach Pete Carroll confirmed Monday.

Rookie defensive end Bruce Irvin will take over as the Hawks every-down defensive end. Irvin, a first-round draft pick who has struggled with run support in the past, said he is prepared for a more full-time roll.

"I will (be) fine people!," Irvin tweeted Monday.

Clemons injured his knee in the third quarter of the Seahawks' win over the Washington Redskins on Jan. 6. Carroll said losing Clemons, who led the team with 11 sacks this season, is a detriment to an otherwise healthy defense.

"We'll miss the heck out of him," Carroll said. He added that Clemons will have to have surgery.

The Seahawks face the Atlanta Falcons (13-3) in the NFC Divisional Playoffs at 10 a.m. Sunday. The game will be broadcast on Q13 FOX.