Seahawks Blue Friday: 12-cent coffees, 12% off fast-food, etc...
RENTON -- The Seattle Seahawks said Tuesday that on Blue Friday area Starbucks and Jack in the Box restaurants will be offering discounts to fans wearing Seahawks gear.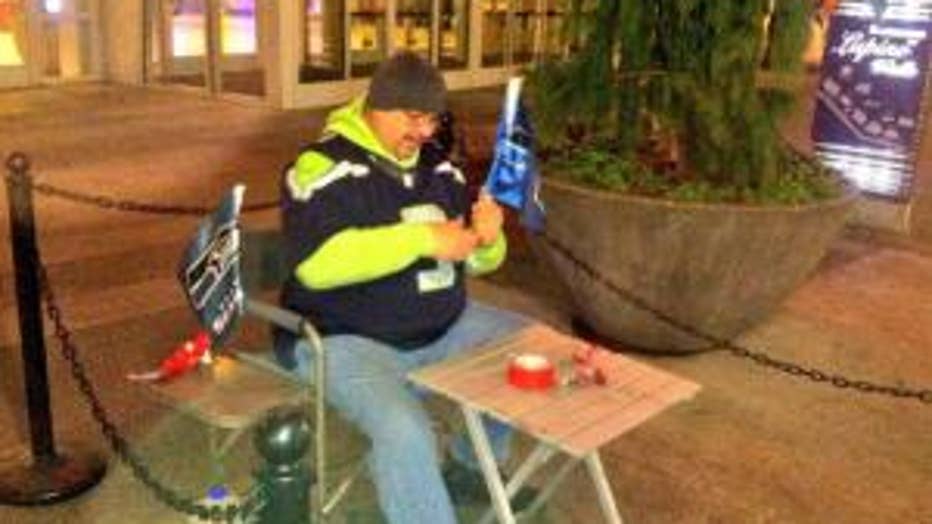 Starbucks is offering a tall brewed coffee for 12 cents to any customer wearing Seahawks colors on Blue Friday at stores across Washington, the Seahawks said in a news release.

Jack in the Box will offer a 12% discount off meals all day to any fan who wears Seahawks gear into any Western Washington Jack in the Box location, it added.

Delta will set up 12 ticket kiosks in public spaces throughout Seattle where fans can earn chances to win prizes by checking into as many kiosk locations as possible, the release said. Prizes include the following: $500 gift certificate to the official Seahawks team store, The Pro Shop at CenturyLink Field, two tickets to anywhere in the world Delta flies, and two tickets to the 2014 regular season home opener at CenturyLink Field. Seahawks fans can track the locations and times of all 12 kiosks throughout the day by following @Delta and can improve their chances of winning by checking in at more kiosk locations. For more information, visit Seahawks.com.

The Seahawks also encouraged people to attend the Seahawks Blue Friday Fan Rally at Westlake Park at noon.  Seahawks alumni, Sea Gals, Blue Thunder, Blitz and special guests will be there for a traditional "pep" rally in downtown Seattle, it said.