Seahawks and Boeing Announce 'Legion of Youth' Winners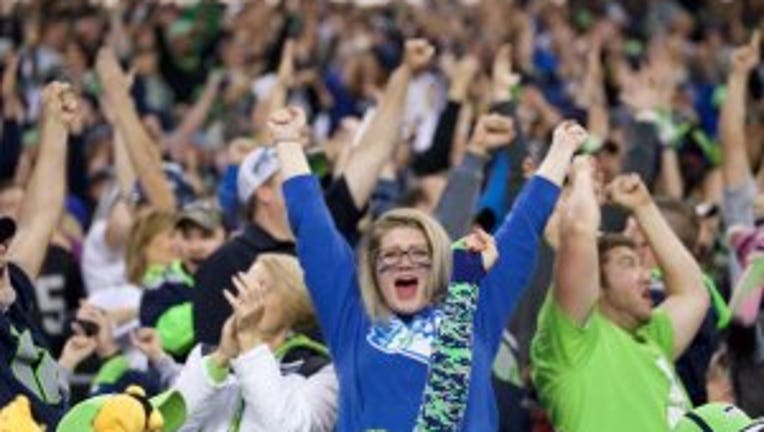 article


The Seattle Seahawks and Boeing announced seven recipients of the 2016 Legion of Youth Powered by Boeing (LOY) game tickets.

And, one more spot is available!

To nominate your organization,  head to the Seahawks LOY website to register. Nominations must be submitted by September 30.

LOY is a unique community program created in 2014 to provide Seahawks game tickets to community organizations that serve youth throughout the Northwest. The partnership provides 100 game tickets to a group or organization each regular season home game.

"Empowering local youth is part of our long-standing commitment to give back to the community where our employees live and work," said Ray Conner, President and CEO of Boeing Commercial Airplanes. "We are very happy to be able to provide a memorable game day experience to local kids who are working hard to make good choices and are working towards productive futures. We are also very excited to offer people in the community the chance to nominate a deserving organization for one of the biggest games of the season."

Legion of Youth Powered by Boeing recognizes and rewards students who are committed to their school work, demonstrate leadership, and are active in the community. It also recognizes kids who may be facing difficult challenges and need a positive boost.

During each of the eight regular season games, 25 students will each receive four game tickets, breakfast with a special message from a Seahawks legend, concession vouchers, and a Legion of Youth Powered by Boeing sweatshirt.

The Seahawks and Boeing select the community groups that receive the tickets.

The recipients for 2016 are:


The Seahawks and Boeing are committed to helping provide safe, healthy activities for local youth.

For more information and to apply for the program, visit www.seahawks.com/legionofyouth. For more information about Boeing's partnerships and investments in Washington, visit www.boeing.com/washington.