Seahawk frenzy building towards big game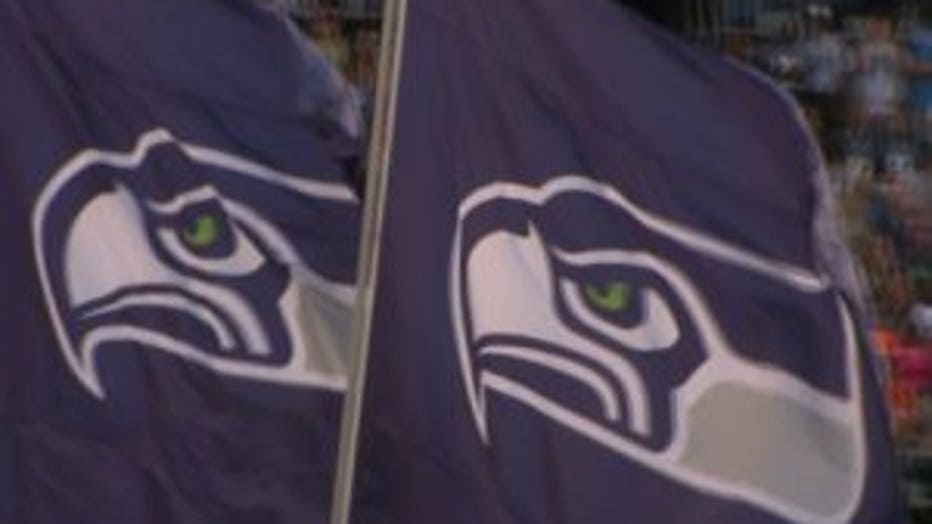 SEATTLE -- Seahawks fans are still celebrating a huge play-off win over the New Orleans Saints, though after big win on Saturday not everyone can talk on Monday.

Seattle City Councilwoman Jean Godden cheered so loud she lost her voice, making it tough to communicate at the council's Monday morning meeting.

"It`s very, very strange, because you want to ask questions and you can't," said Godden.

With no voice, she was still able to chew on some Skittles. It's the favorite candy of running back Marshawn Lynch, and Tim Burgess handed out bags of Skittles to his fellow council members.

Fans all over the northwest are celebrating the Hawks' victory while looking forward to next Sunday when the Hawks host the NFC Championship against their rivals, the San Francisco 49ers.  Tickets to the game went on sale at 10:00 in the morning and were sold out within minutes.

Mike smith camped outside Century Link field at 3:00 Monday morning, hoping to score seats to the game.

"I came down with $500, hoping to get a couple tickets but I don`t think that`s going to be the case," said Smith. He later found out tickets to the game could only be purchased on-line.

There have been complaints out of California about ticket sales, because tickets to the Hawks-49ers game were limited to people in Washington, Oregon, Montana, Idaho, Alaska and Hawaii. That's not unusual. For the Denver-New England game in the AFC Championship, the Broncos are also selling tickets only to people living in the Rocky Mountain states, and not to people on the east coast.

At sports radio station, KJR-AM, host Ian Furness says whether you'll be at the game or not, excitement in the northwest will ramp p to new height this week.

"This city, this community, this entire state has been waiting for this for a long time," said Furness. "It's galvanized the entire area. Everyone`s excited and everyone's a Seahawks fan."