Seafair 'sequestered': No Blue Angels, no Navy ship visits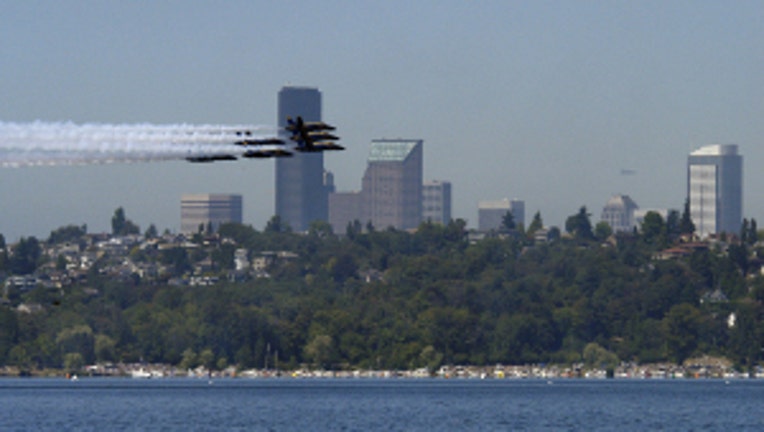 SEATTLE -- For the past 40 years, the Navy's Blue Angels have delighted Seafair fans with their roaring, daredevil stunts, but now, due to sequestration cuts, the Navy has announced that it is canceling the Angels entire season.

In addition, the Navy announced the cancellation of ship visits this year during the Seattle Seafair Fleet Week. What's a Fleet Week without a fleet?

Budget shortfalls due to federal sequestration are forcing the Navy and other military services to cut back on formal community outreach programs in 2013.

"We appreciate the community's understanding during these uncertain budgetary times," said Rear Adm. Mark Rich, Commander Navy Region Northwest. "We will continue to find ways to engage locally, in keeping with Department of Defense guidance. We are thankful for what Seattle, Portland, and our community partners do to support our service men and women every day and look forward to continuing to work with those partners now, and in the future."

The Navy said the Blue Angels squadron will continue to train at its home base in Pensacola, Fla. The Navy also said that it can only perform at public events without incurring any governmental expense.

The Navy did say it "intends to continue aerial demonstrations in the future as the budget situation permits," but there is no further word on what exactly those public events would entail.



A Seafair spokesperson said event planners have booked the Patriots Jet Team to fly in place of the Blue Angels.