Schools around Seattle ramping up safety precautions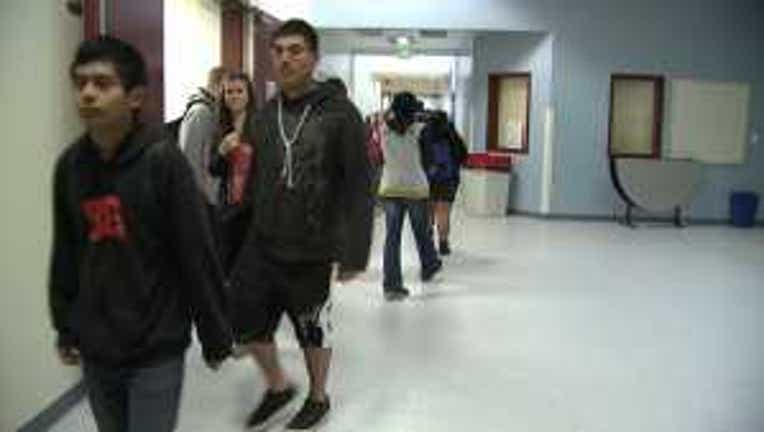 SEATTLE -- Kids around the country headed back to school Monday for the first time since the news broke of the horrendous shooting at a Connecticut elementary school.

According to officials across the state, safety is now, and always was, a paramount concern of schools across Washington state.

Most districts have sent out emails telling parents about safety measures and how to find counseling for those grieving from the mass shooting. Some schools such as Chief Sealth High School in Seattle are encouraging kids not to leave the campus for any reason during the school day. Other schools across the area will continue to do everything they can to keep kids safe.

In Everett and elsewhere, an increased police presence around schools is expected throughout the week.



"The kids need to know we're doing everything we can right now to keep them as safe as possible," said Mary Waggoner of the Everett School District. "We spent time over the weekend talking to law enforcement agencies. They have committed to higher police presence in and around our schools for the next few days before the break."

In Mukilteo, Harbor Point Middle School officials held an emergency drill Monday morning in response to what happened in Connecticut. Like Mukilteo, most schools in Washington state don't lock the front door. And that's not likely to change. The elementary school in Newtown had heightened security and did lock its front doors. The gunman still forced his way in.

But Martin Speckmaier, a local security expert, said locking down schools is a good first step to safety.

"We have a building that houses our most precious commodity, our children," Speckmaier said. "And so many schools just allow exterior doors to be open during the day when adults can come and go at almost all times of the day undetected. And that has to change."

Kent School District is one of the few schools in the area looking into changing the policy. Officials have researched adding armed guards at elementary schools and additional security cameras. But changes could cost the schools as much as $2 million annually.