School supply showdown: Who has the best prices?


TACOMA, Wash -- It's a math problem no parent likes to solve.

The school supply shopping list.

"They get bigger. They get longer," said Tacoma's Ashley Moses.

Like many this year, she's trying different stores for better deals.

"All of our paper products, notepads, and pens and pencils. I think it`s just calculators (that are left)," she said.

So let's do our homework and show our work.

We compared things like binders, dry erase markers, notebooks and more -common items from the Tacoma School District's 4th grade list.

We went to Bartell Drugs, Walmart and Target, then compared to Amazon.

The numbers surprised us.

Take regular No. 2 pencils. With all sorts of different pack sizes, getting to 48 is all over the map.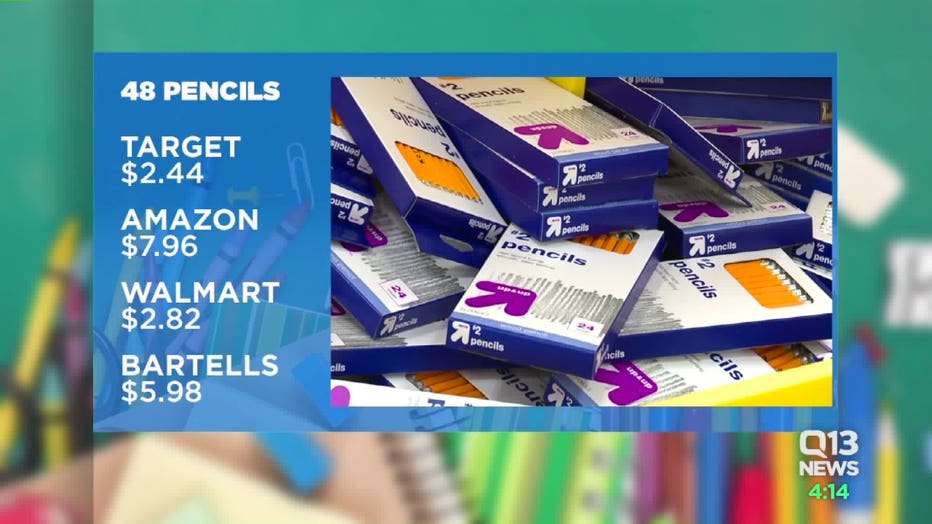 How about for the same exact item?

Iconic Crayola brand colored pencils in a 24 pack was the request: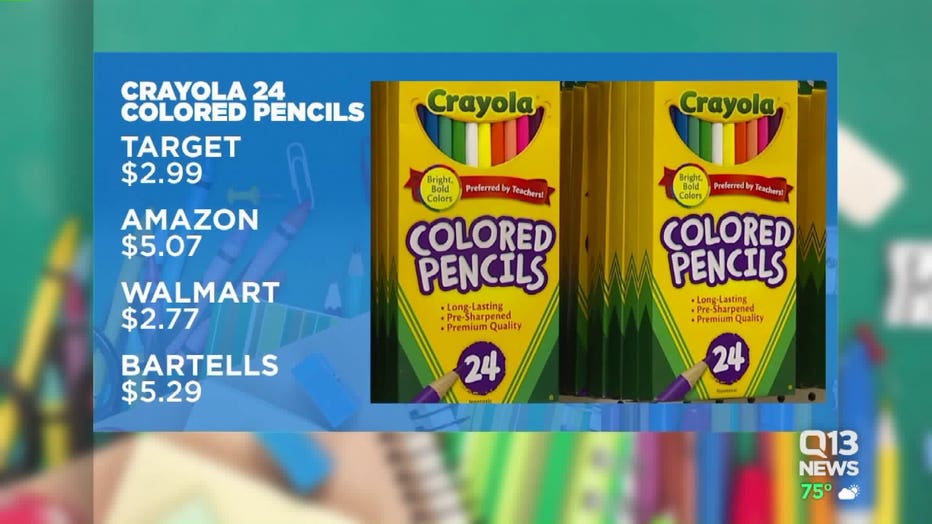 Each store sells the same pack, but Bartells is nearly twice the price of Walmart.

In some cases, we had to do some unit pricing since not all places carry the same brands or same value packs like these clean wipes.

Graph paper also blew us away. A newer item for schools, its price was wildly different.




So is reputation meeting reality?

We asked Twitter who they think had the best deals and it was a tie between the two big dogs.




But our math shows otherwise.

Stick to brick and mortar.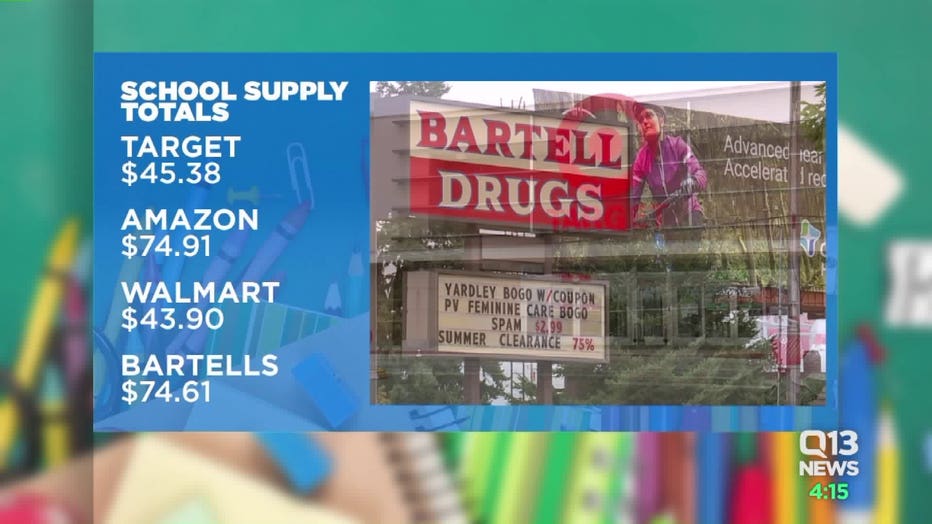 Walmart and Target save you big bucks, with Target's generic products, have a bit better quality.

Bartells can be a bit more convenient, but you pay the price.

Amazon, even with free shipping for nearly everything we found---was the most expensive.

And it isn't just about money.

The stores have far more options and you're boxed into only a few online. And don't think free shipping will help.

You're paying sales tax no matter what.