School president: Too many white faces among student body, staff


BELLINGHAM -- Too white? That's the complaint from Western Washington University President Bruce Shepard about his student body and professors.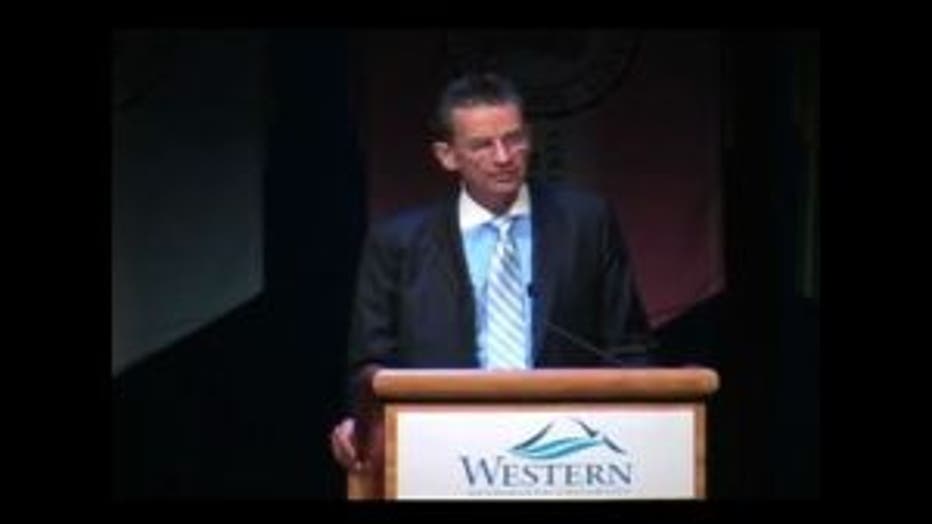 Shepard says if they don't increase the number of students of color on his campus, they will have failed as a university.

Just take a stroll down High Street through Western's campus and you won't see a lot of diversity -- and Shepard wants that to change.

"How do we make sure in the years ahead we're not as white as we are today," said Shepard during a 2012 commencement speech.

A recent school-wide questionnaire put out in March at Western sought feedback from the students: "How do we make sure that in future years 'we are not as white as we are today?'"

The question was released through the communications and marketing department's daily newsletter Western Today.

 

"There are a lot of students here who are white and that's just kind of how it is," said freshman Thea Strand.

"I would be like the only black kid in the class," said Ajane Burnley, a senior at WWU.

"Me personally, I don't notice a lot of color," said junior Tony Mendez.

Shepard has publicly sounded the alarm for years.  He worries that a homogeneous student body will keep kids of color from applying at Western.

"If Western is as white in the years ahead as it is today, we will have failed as a university," said Shepard.

Nearly 83% of Western's staff are white and so is almost 3/4 of the student body.

Burnley sees the disparity everyday but she thinks Shepard could have phrased his complaint differently.

"It kind of in a way puts down white people, too, because he doesn't want to be a liberal arts white college," said Burnley. "Well what's wrong with that? If that's what it is, that's what it is."

Shepard says it's not about keeping white students out, but serving the changing demographic of young people entering college.

"The way our faculty, staff, students experience Western depends very much on their race, gender, and sexual orientation," Shepard said.

And most students said a college campus should be a reflection of life outside of school, which includes people from all walks of life.

Click here to read Shepard further explain his position on ethnic diversity on WWU's campus.