School bus skids off road; no one injured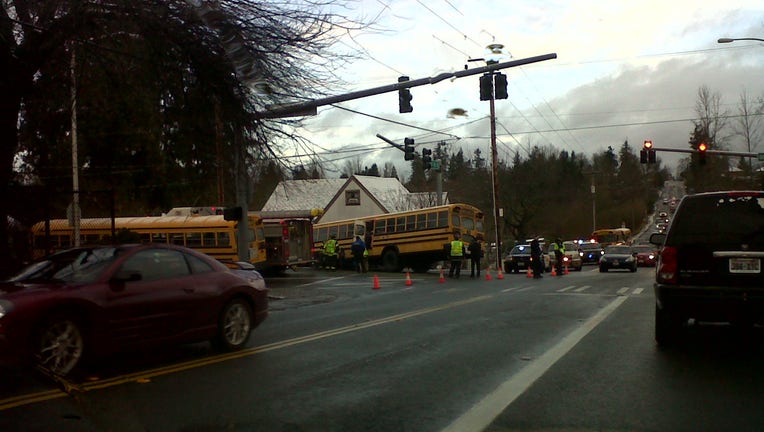 Icy road conditions are believed to be a contributing factor in a Kent School District bus accident Tuesday morning.

About 9:10 a.m., the school bus was at the intersection of SE 270th Street and 124th Avenue SE when it slid off the road and into a ditch. The driver was attempting to make a left-hand turn on to 270th Street at the time.

The Kent Fire Department said that 34 students were on the bus at the time. The children were evacuated by firefighters through an emergency door on the side of the bus because the main door was blocked by the ditch, the fire department said.

Another bus was brought to the scene to take the children to school. The Kent Police Department is investigating the crash.