School bus carrying kids slides into ditch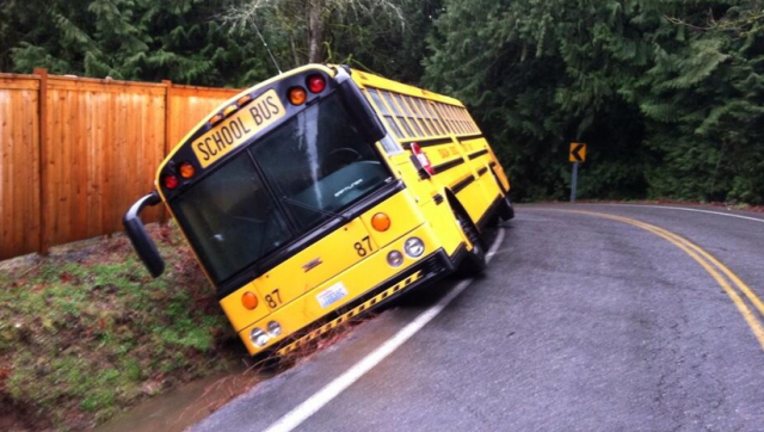 SAMMAMISH -- A school bus carrying 12 students slid into a ditch this morning near Sammamish, slightly injuring at least one of the 12 students on board.

Authorities confirmed the school bus slid off the road around 7 a.m. near the intersection of SE 24th Way and 200th Avenue SE. The bus carried 12 students and was on its way to pick up more.

There were reports that one of the students on board sprained his wrist, but that was not confirmed at 8:15 a.m. No other injuries were immediately reported.

All of the students were on a different bus and headed to school at 8:15 a.m., officials said.

This story will be updated as more information becomes available.