School apologizes to boy's parents, changes public 'shaming' after outrage on Facebook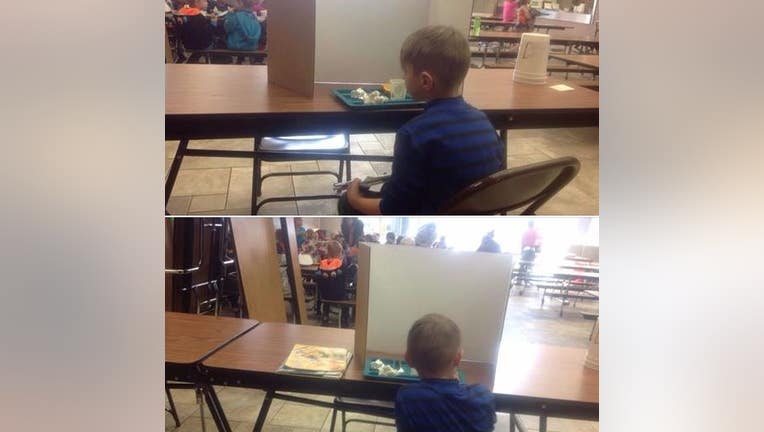 GRANTS PASS, Ore. (AP) — The Oregon school that was the focus of outrage on Facebook over the tardiness punishment given to a 6-year-old boy says it won't be doing that again.

Lincoln Elementary in Grants Pass issued a statement Friday saying from now on, students being punished for chronic tardiness will do their catch-up work in a separate supervised room.

More than 115,000 people have shared the photo Laura Hoover posted on Facebook of her grandson Hunter sitting behind a cardboard screen eating his lunch alone while the other kids ate together.

The boy's parents, Nicole Gerloff and Mark Cmelo, told The Grants Pass Daily Courier (http://bit.ly/1wvDIK3) ) they got an apology from principal Missy Fitzsimmons on Thursday and were confident no more kids would be 'placed on display" like that again.

>>> Click here to see an earlier story on this.