SCAM WARNING: IRS says DO NOT answer if this number is calling you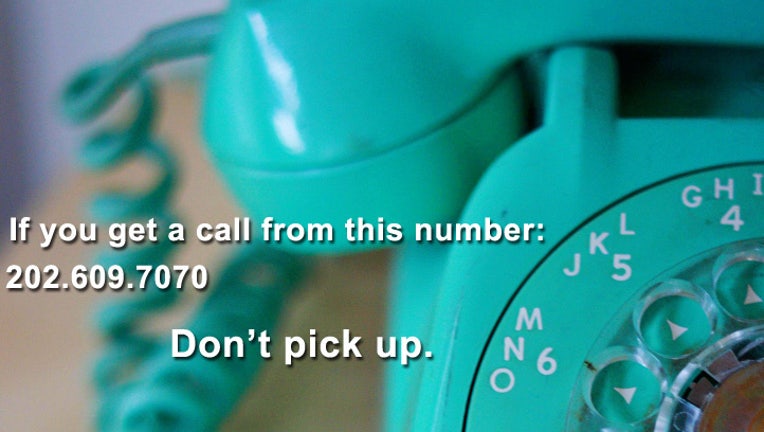 WASHINGTON, D.C. -- If you get a call from the number (202) 609-7070, the Internal Revenue Service is warning you not to answer the phone.

IRS officials said those who call from this number are impersonating the IRS agents and demand payment for fake tax liens.

Authorities said the phony agent, who usually has a heavy accent, will call or leave a voice mail saying you owe money to the IRS and if it isn't paid immediately you will be arrested.

The IRS says they have received 90,000 complaints to date about the scam and about 1,000 people have lost an estimated $5 million from the fraud.

"Taxpayers should remember their first contact with the IRS will not be a call from out of the blue, but through official correspondence sent through the mail," said IRS commissioner John Koskinen. "A big red flag for these scams are angry, threatening calls from people who say they are from the IRS and urging immediate payment. This is not how we operate. People should hang up immediately and contact TIGTA or the IRS."

The IRS said it will:


If you get a call you believe to be a part of this scam, the IRS urges you call 1-800-366-4484 to report the incident.

For more information on phone scams and how to avoid being defrauded, visit irs.gov.