SAVED: Husband, firefighters can't find source of mystery meowing in woman's car - but workers at Les Schwab could!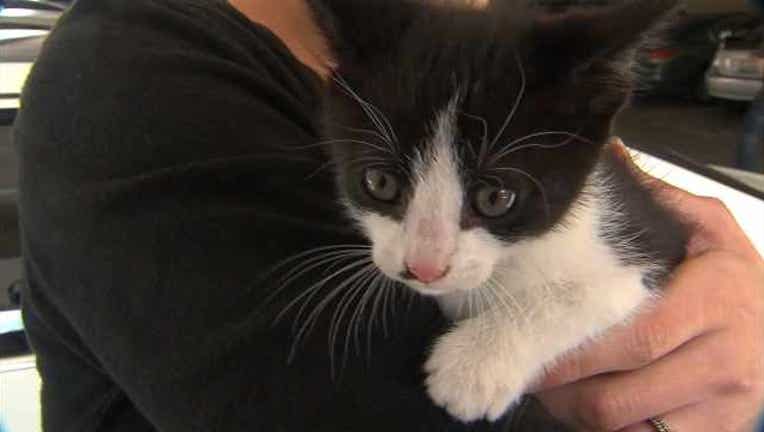 article


WOODLAND, Wash (KPTV) -- A little kitty's life was saved after a trip to Les Schwab.

A Woodland woman getting ready to leave for work Monday morning heard the meowing of a kitten that sounded like it needed help.

Andrea Duvall said she and her husband searched every inch of the car, but despite the continued kitty cries for help, they couldn't find the animal.

Duvall said she called the fire department, but firefighters couldn't find the cat either.

She finally decided to drive - very slowly - to Les Schwab in Vancouver. Workers put her Audi up on the lift, removed plenty of parts and finally freed the kitten.

Incredibly, the little guy's only injury was a scratch on his paw.

Duvall and her friends cleaned the kitten up and gave him some food. She said he was starving and scared, but otherwise seems to be doing just fine.

"It's crazy that he didn't give up," she said. "Like he would've just died in there if the Les Schwab guy hadn't taken my whole car apart."

Duvall thinks the kitten may have been trapped near the engine of her car since Friday.

She said none of her neighbors are missing a kitten. If she doesn't locate the owner, she already has friends who've volunteered to give him a good home.